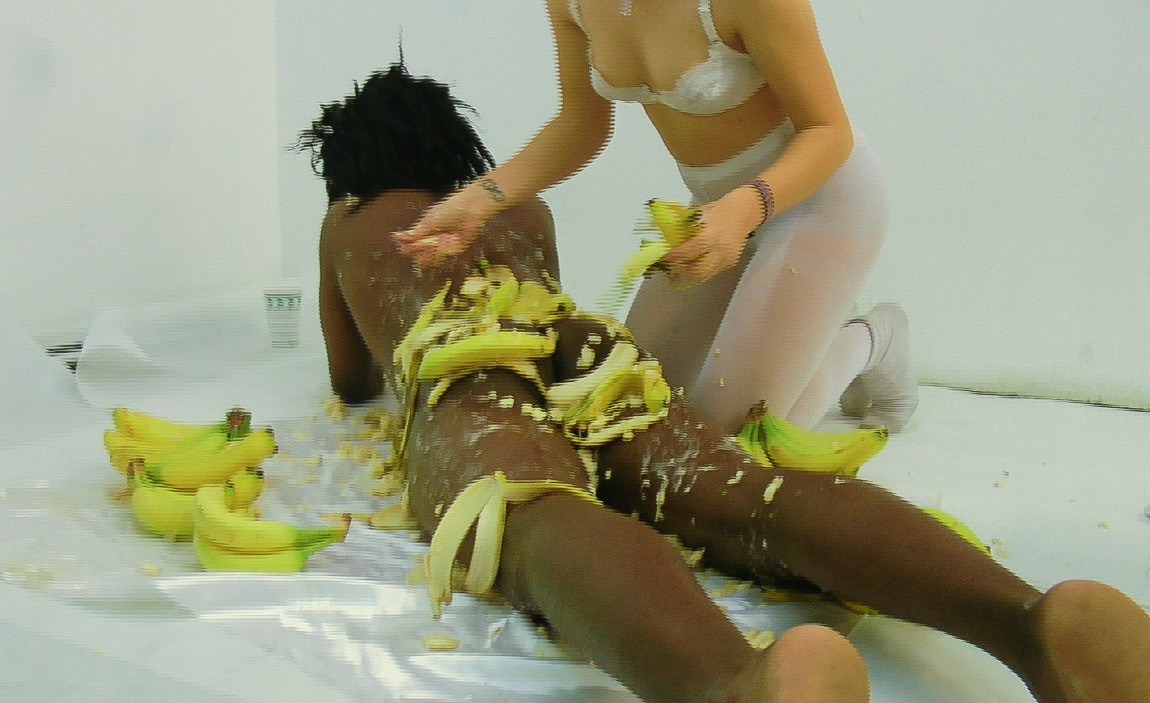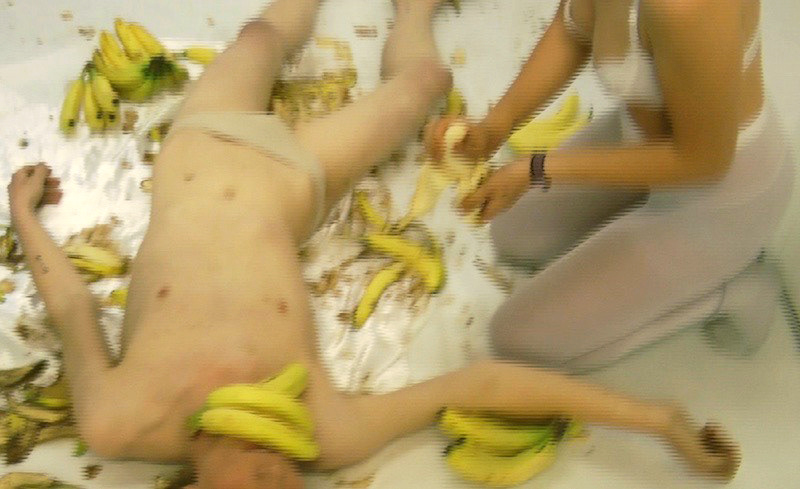 During the performance, I rubbed bananas all over two male
figures at separate times; one male black and one white. I had
two videographers who I asked to shoot mostly only in extreme
close ups. This video was first shown at a venue, accompanied
by live sound I had asked two friends of mine to create. I
recorded the live sound, and placed it onto the current video.