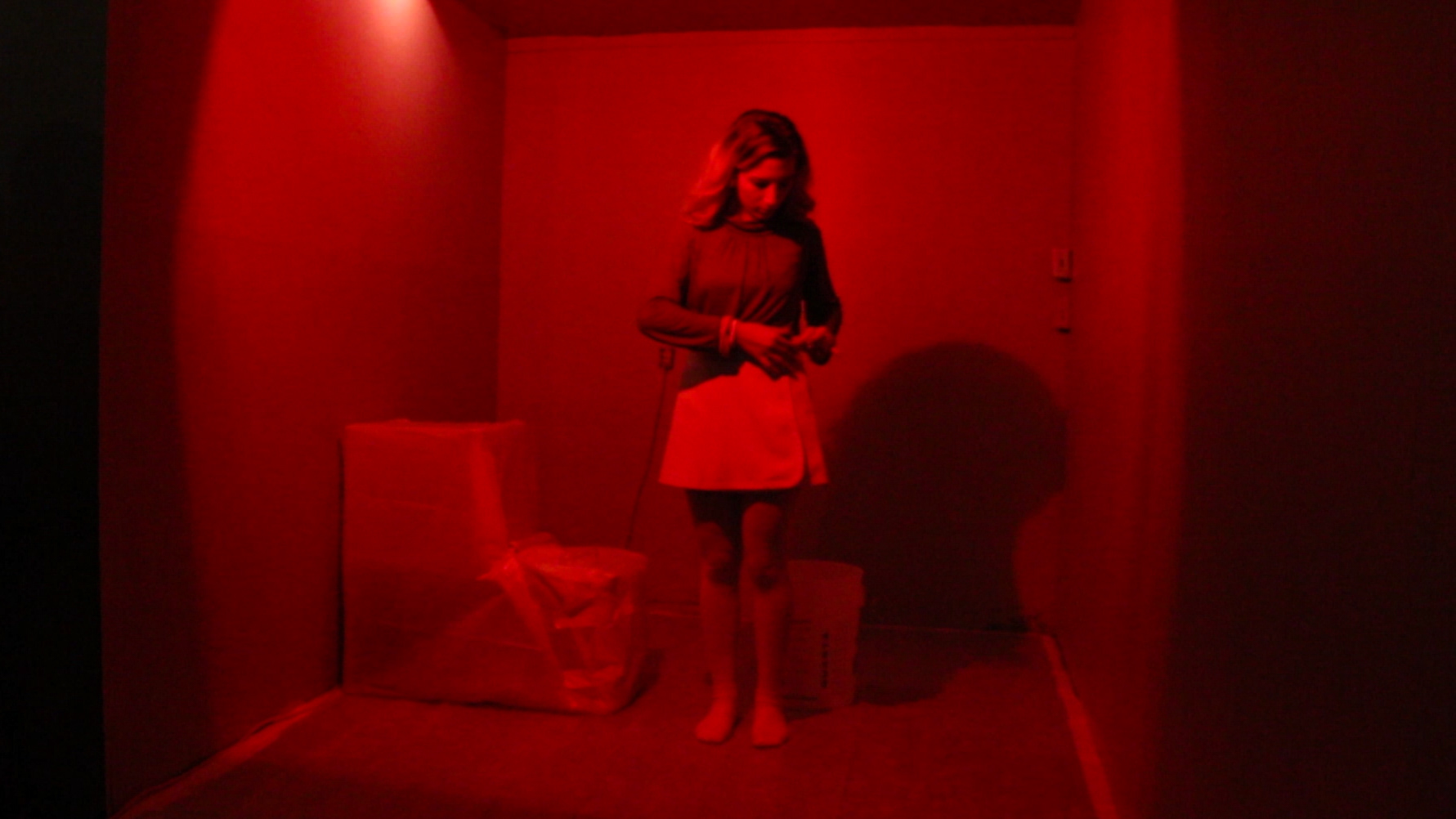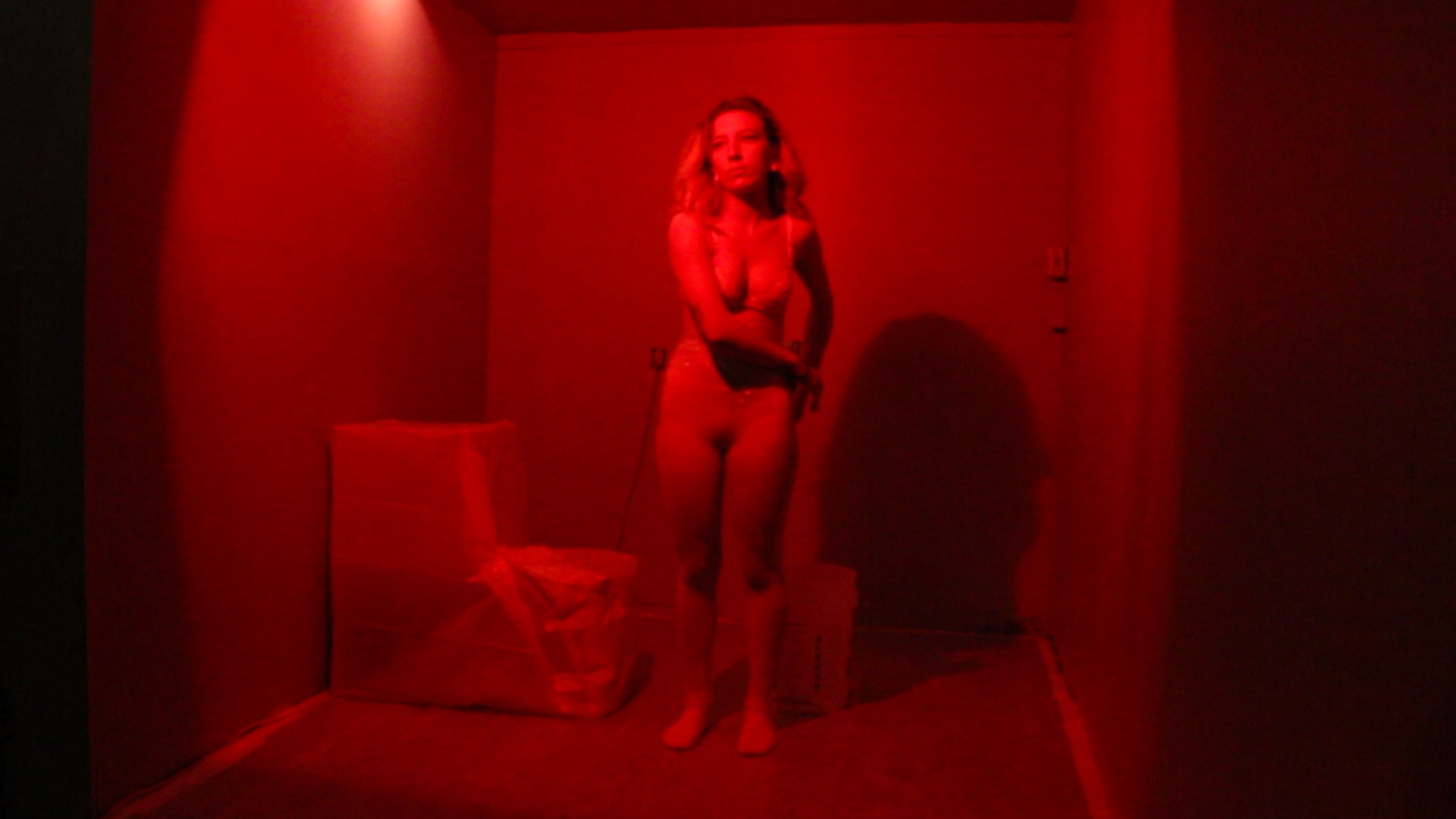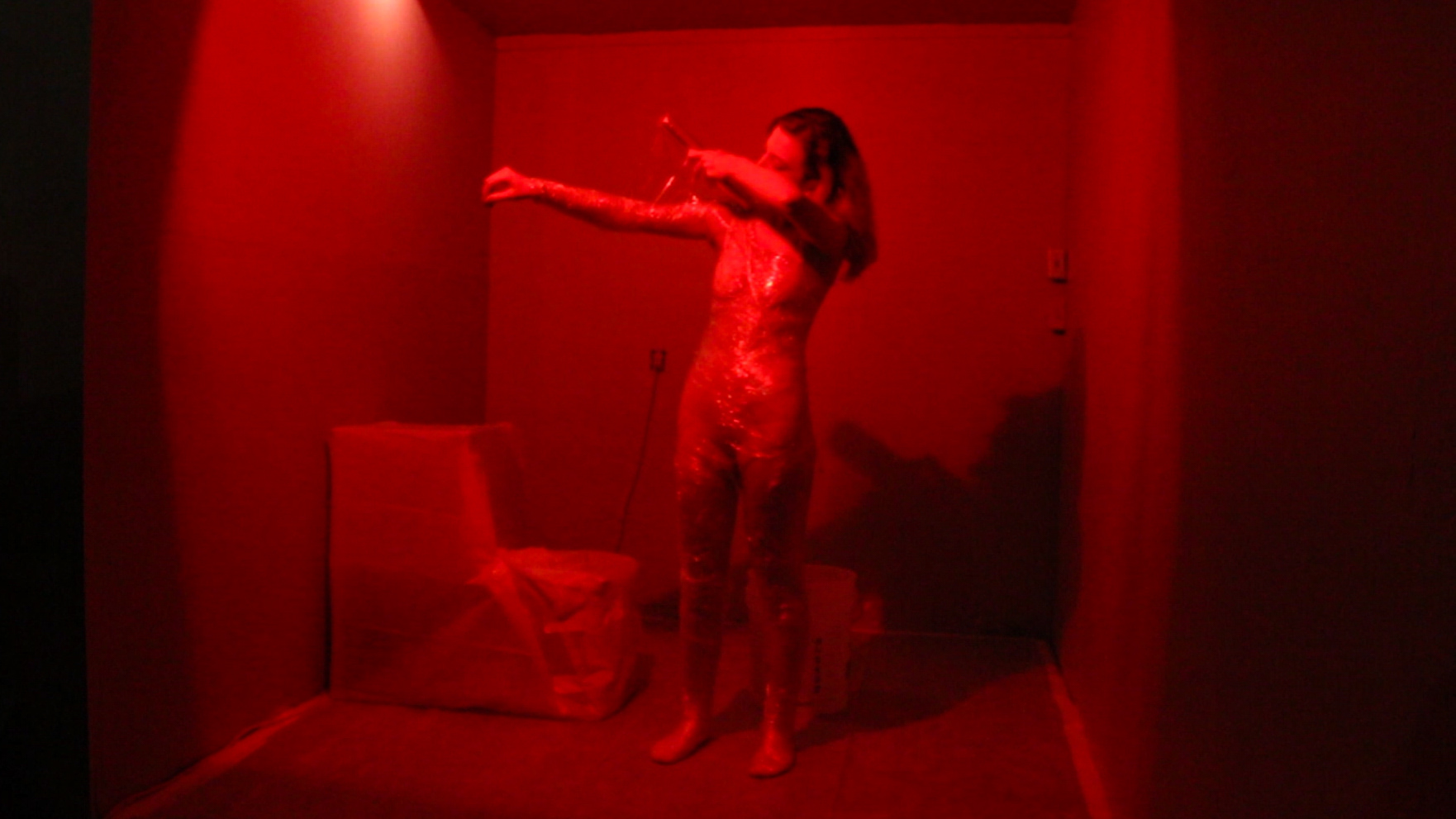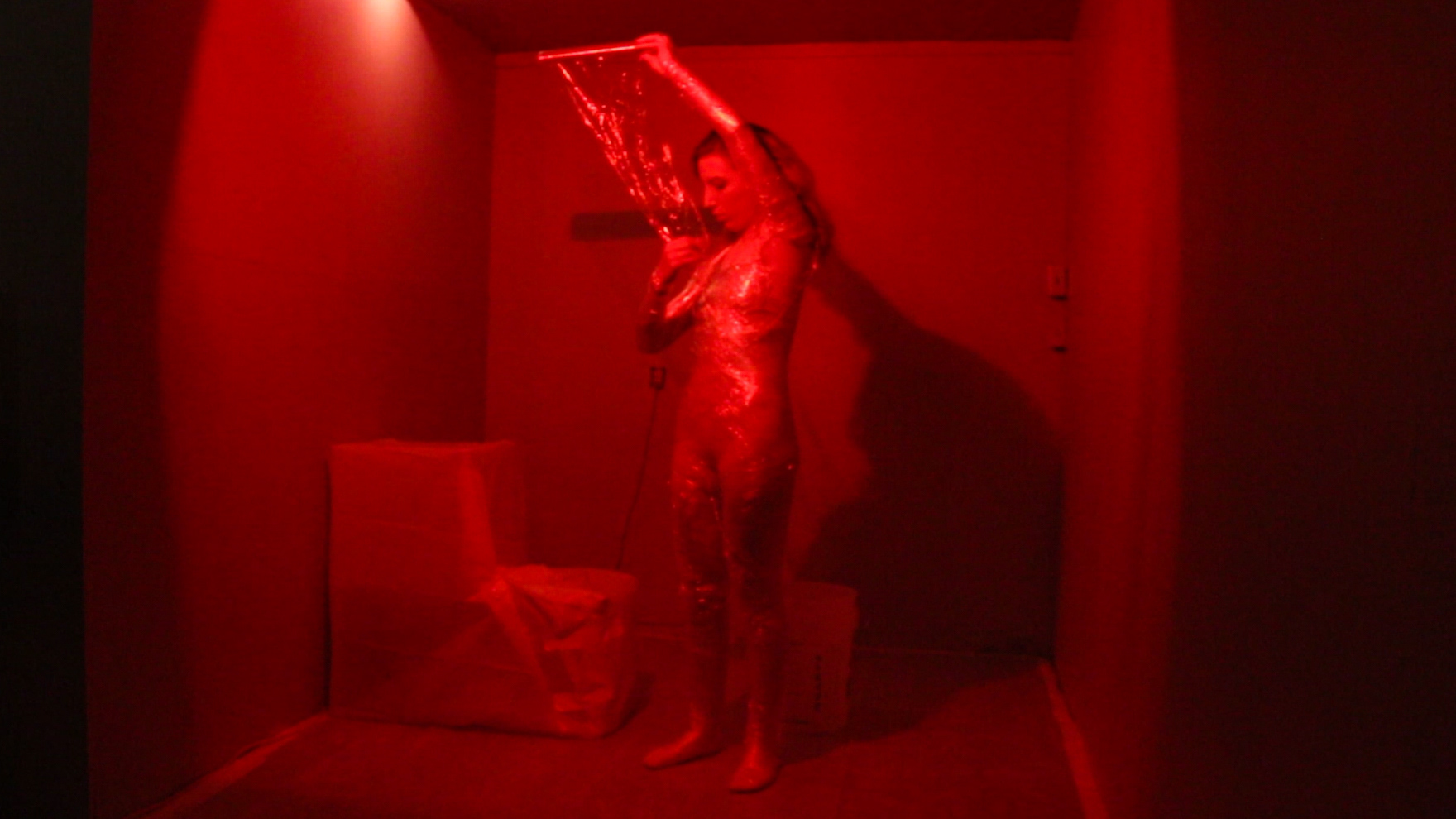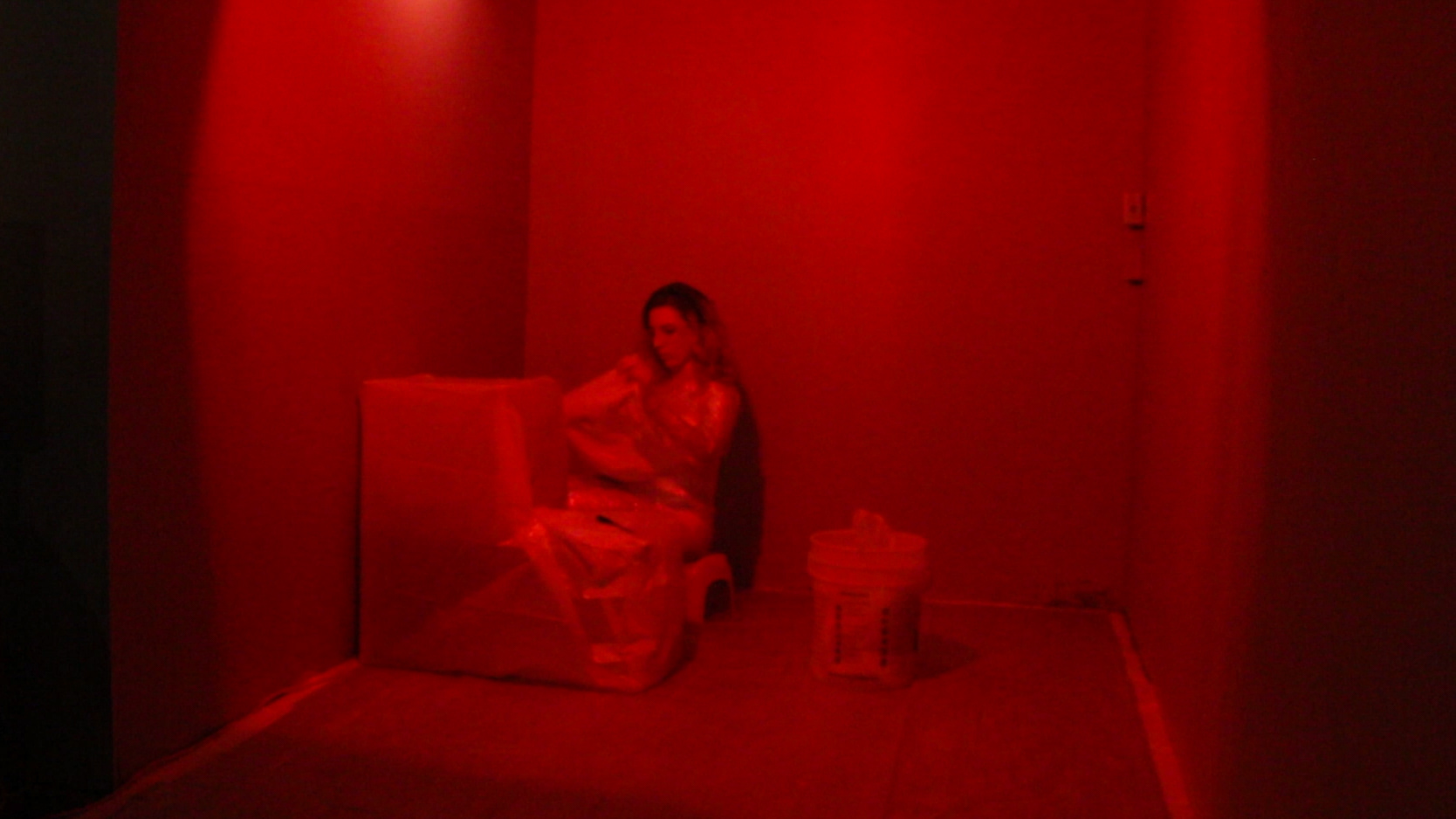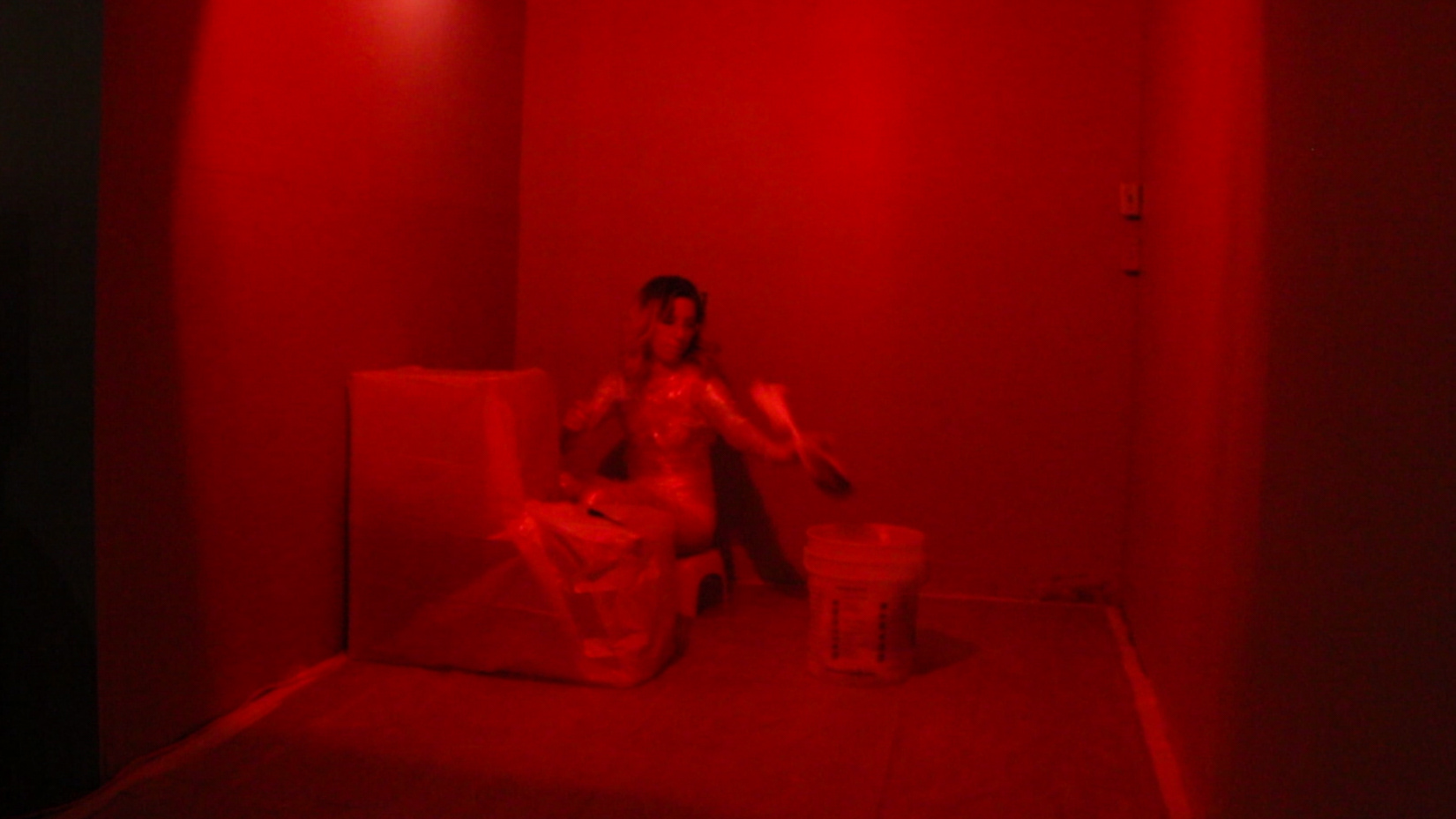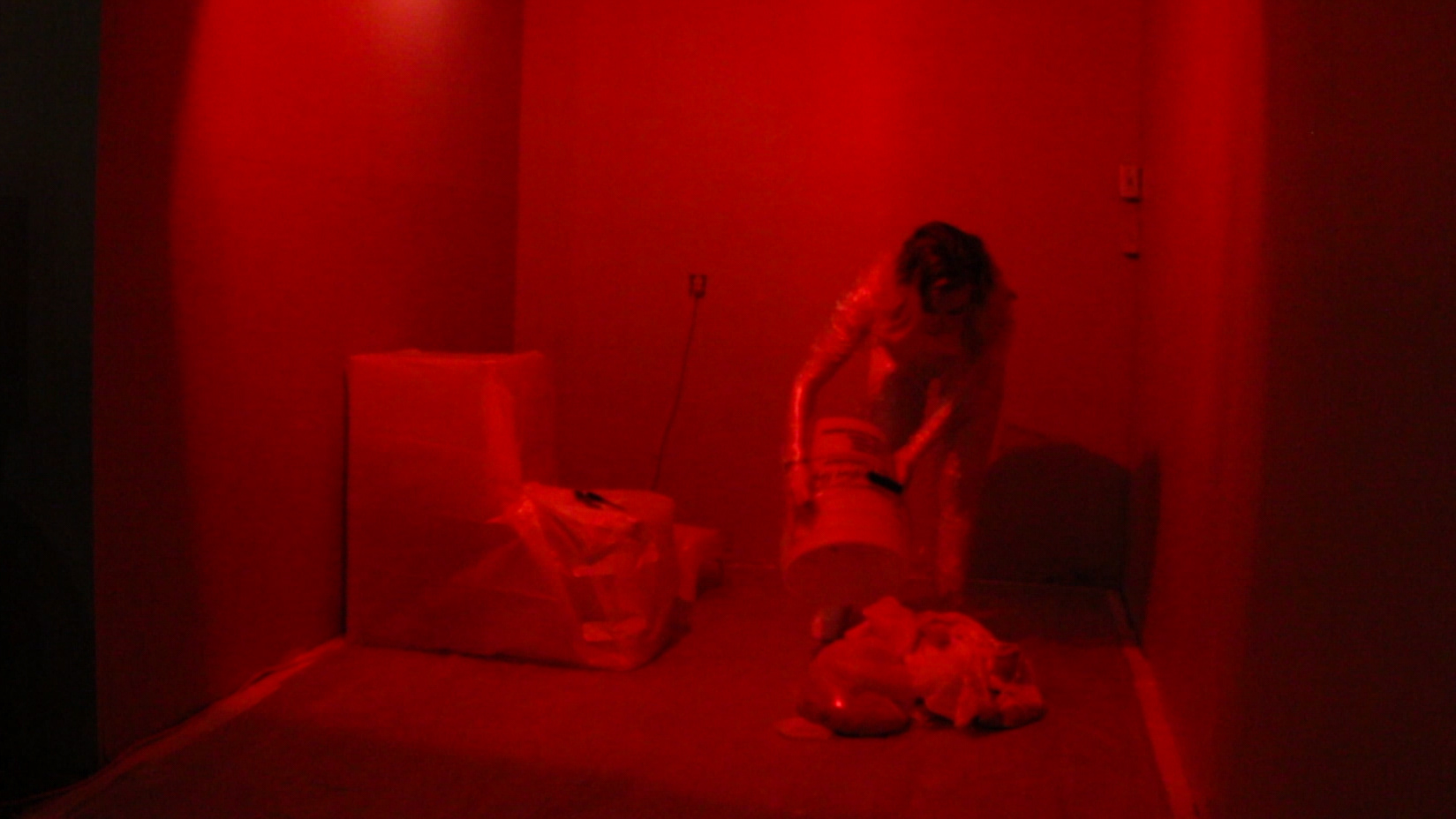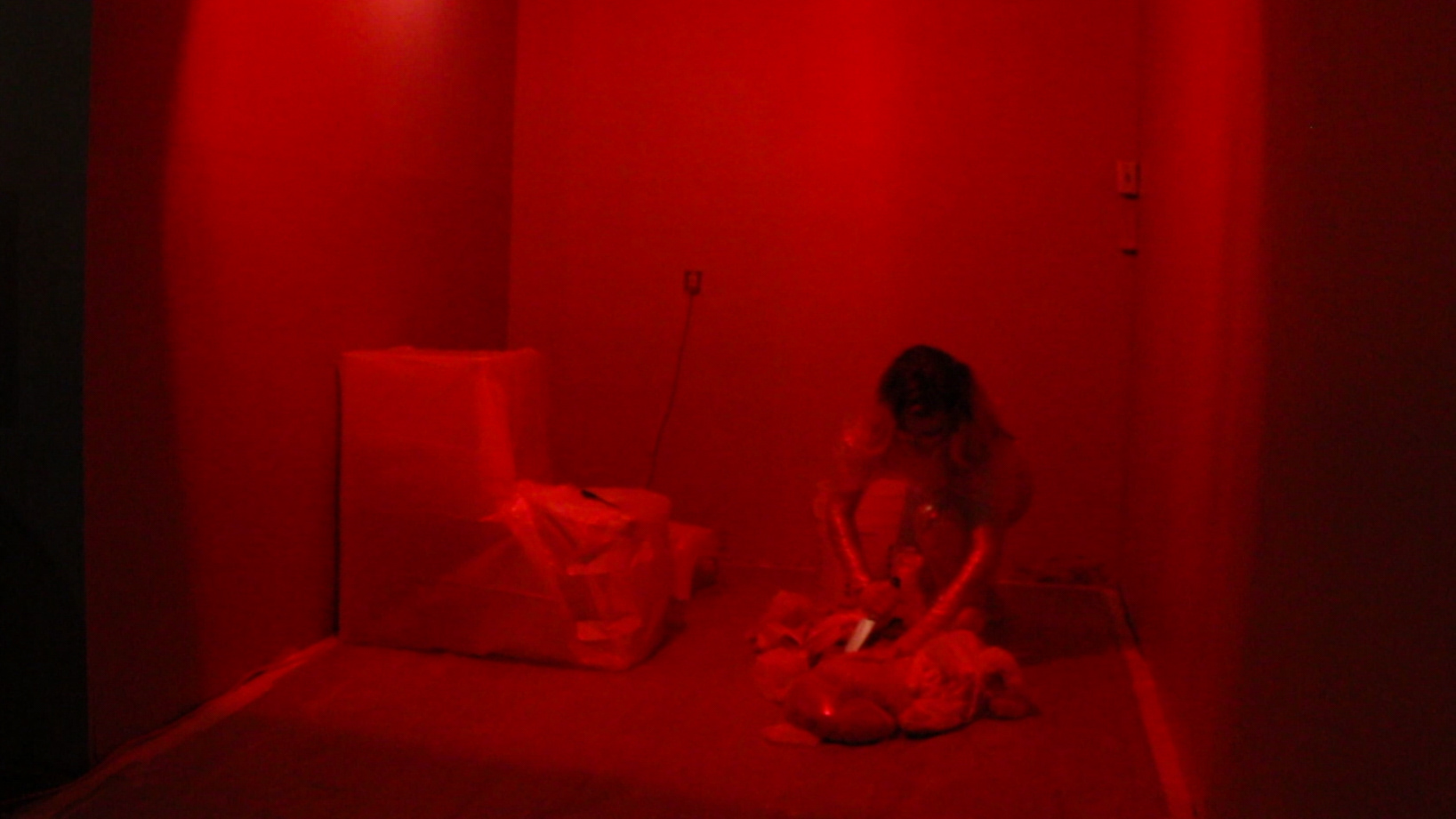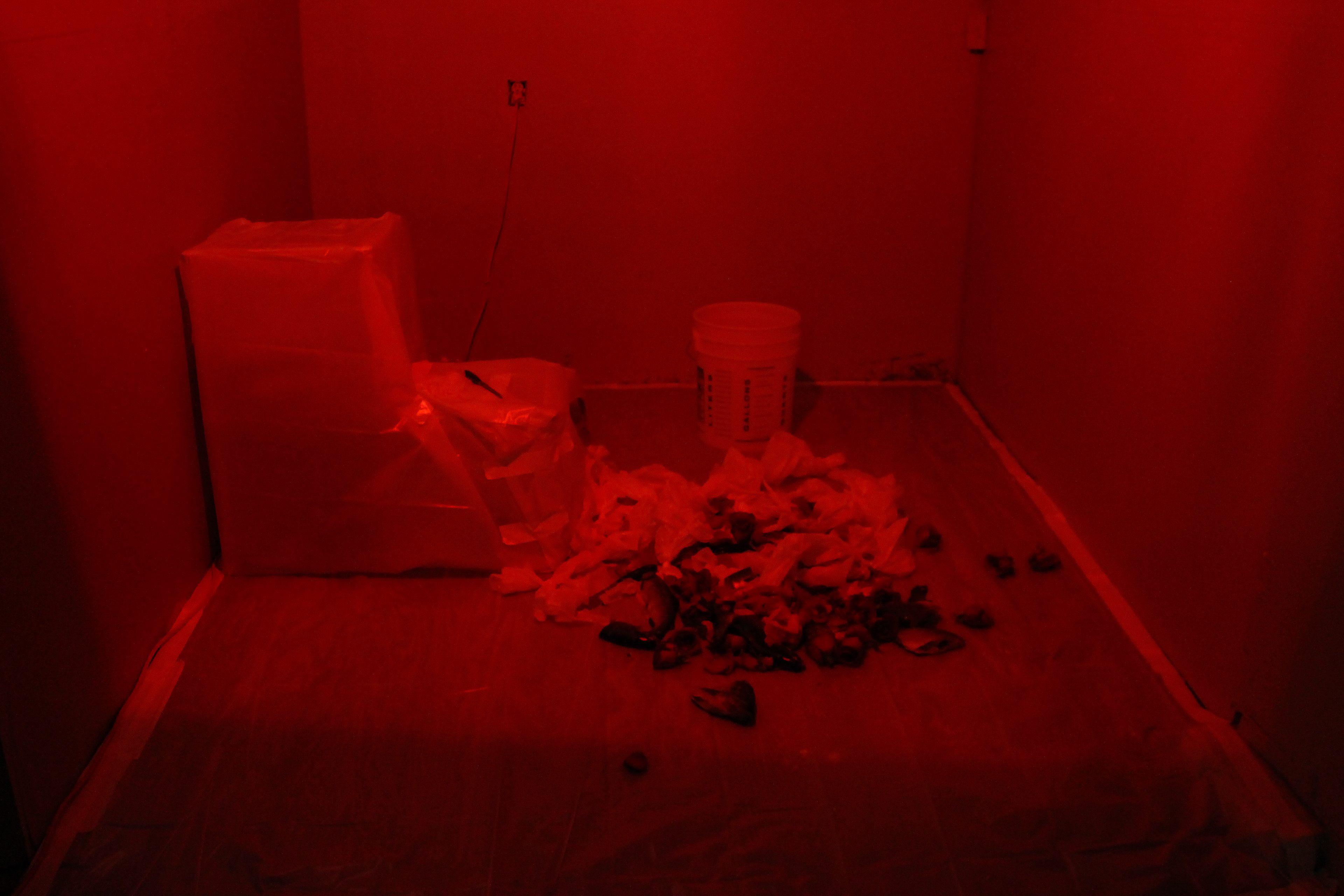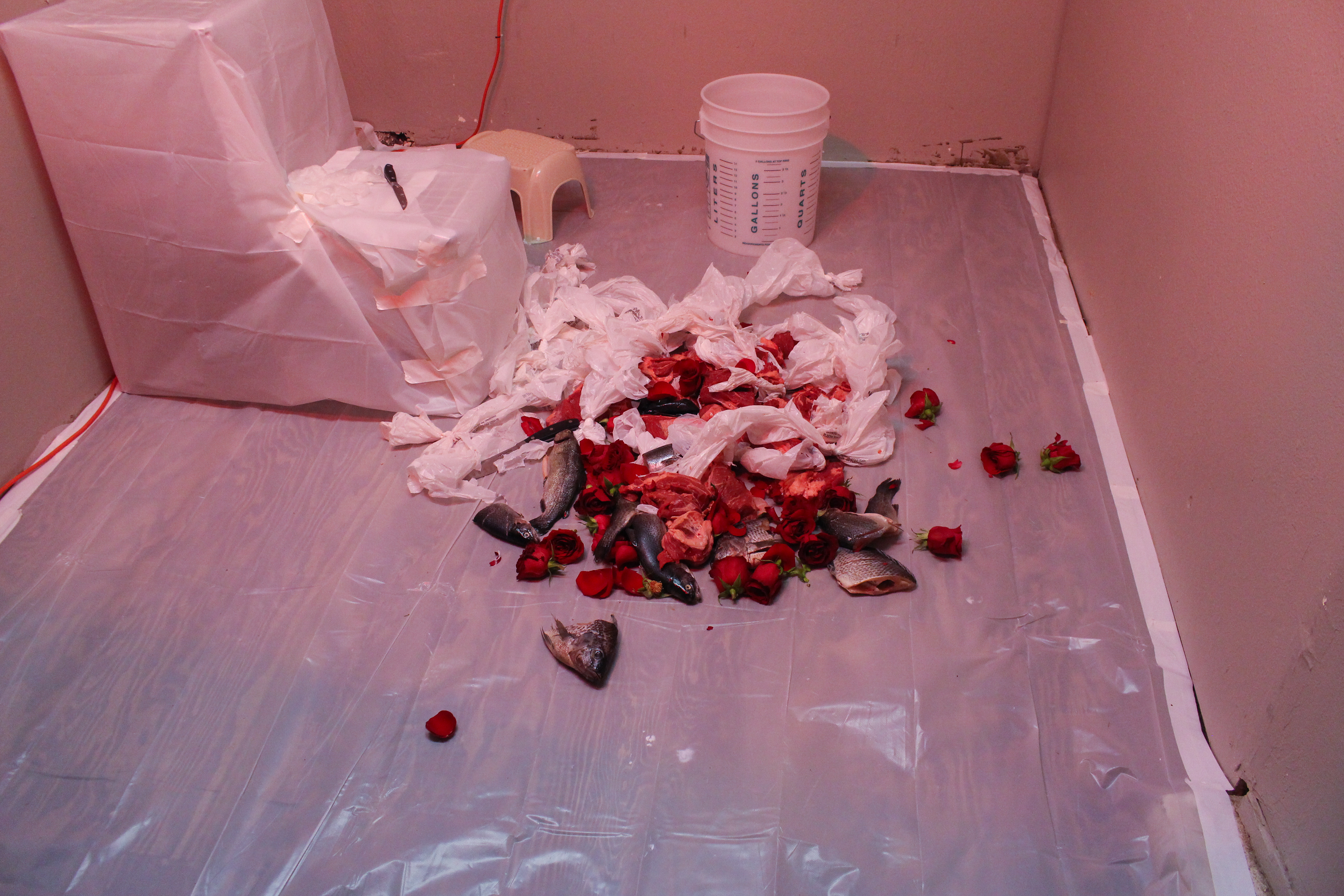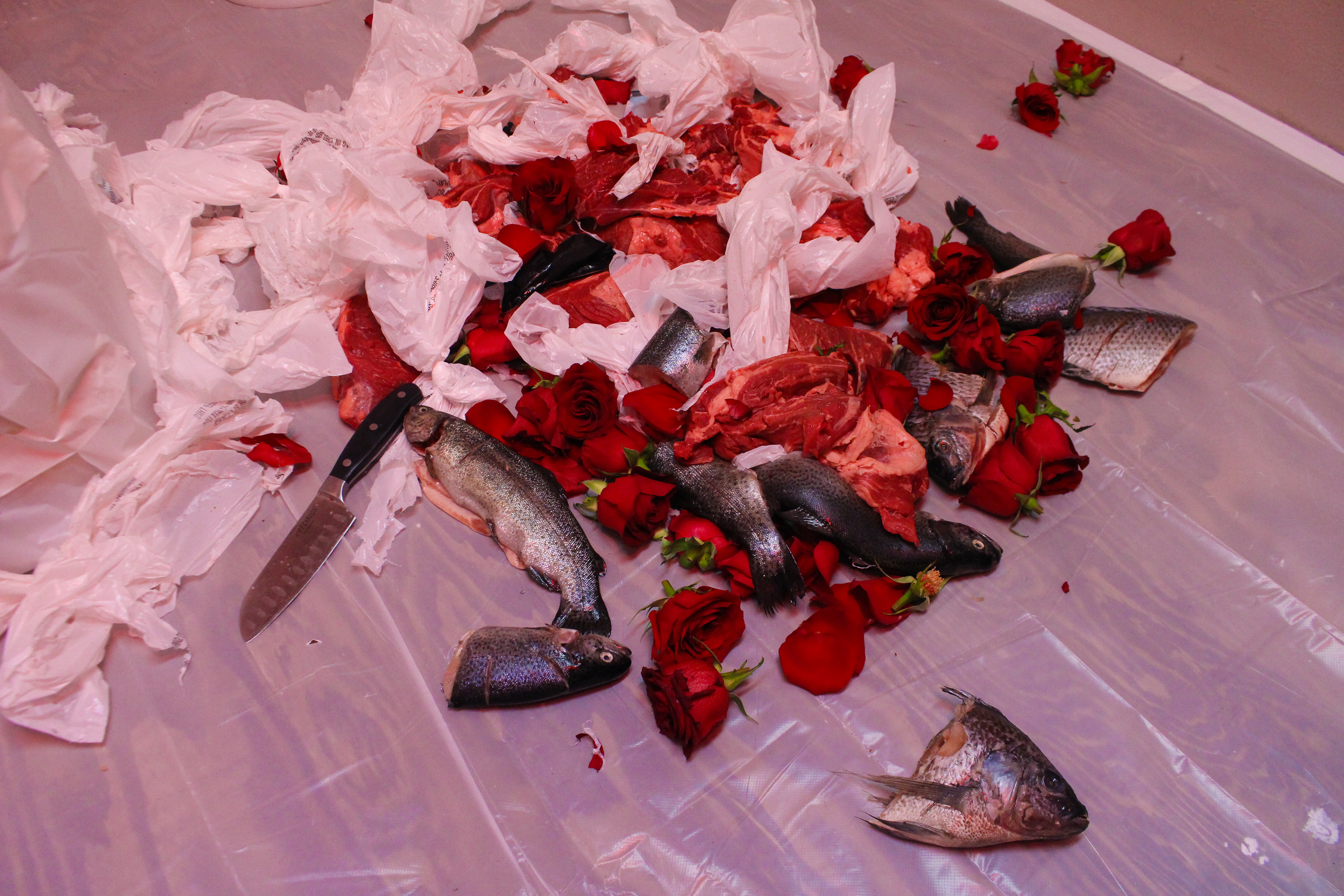 This performance took place during a group show at a venue
called the Red Victorian. I chose to perform in a small alcove near
the back of the venue, lit with a red light. Most of the
performances were durational and happening simultaneously,
mine lasting approximately 45 minutes. I stood in the middle of
the alcove and unclothed, then proceeded to wrap my body in
Saran Wrap. After, I sat behind a small structure and cut raw
steak and whole fish into pieces, along with roses, placing them

in small, opaque plastic bags. I threw these plastic bags into a
plastic bucket until the bucket was full. I then tipped the bucket
over and stabbed at the pile of plastic bags until all their contents
had been revealed.