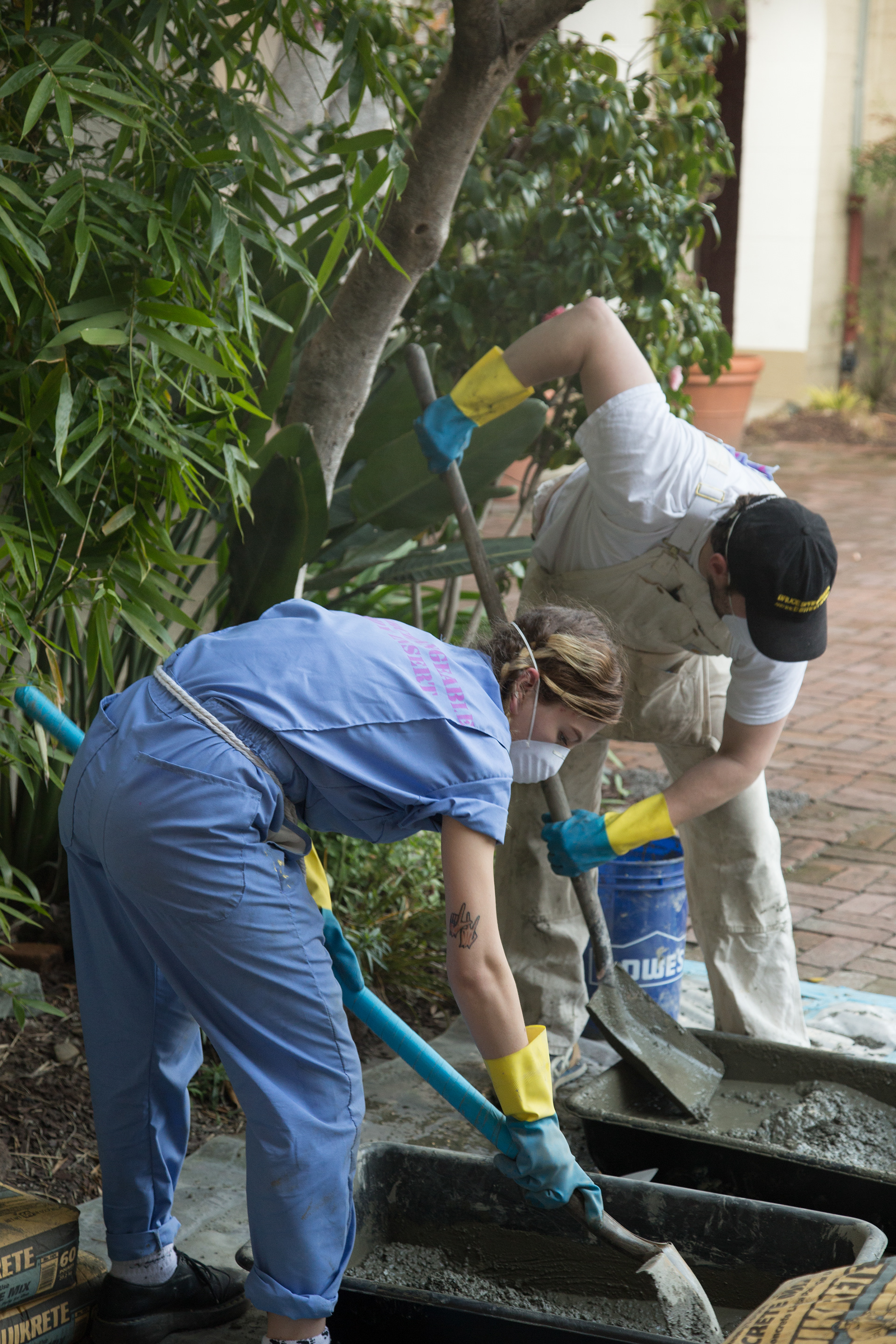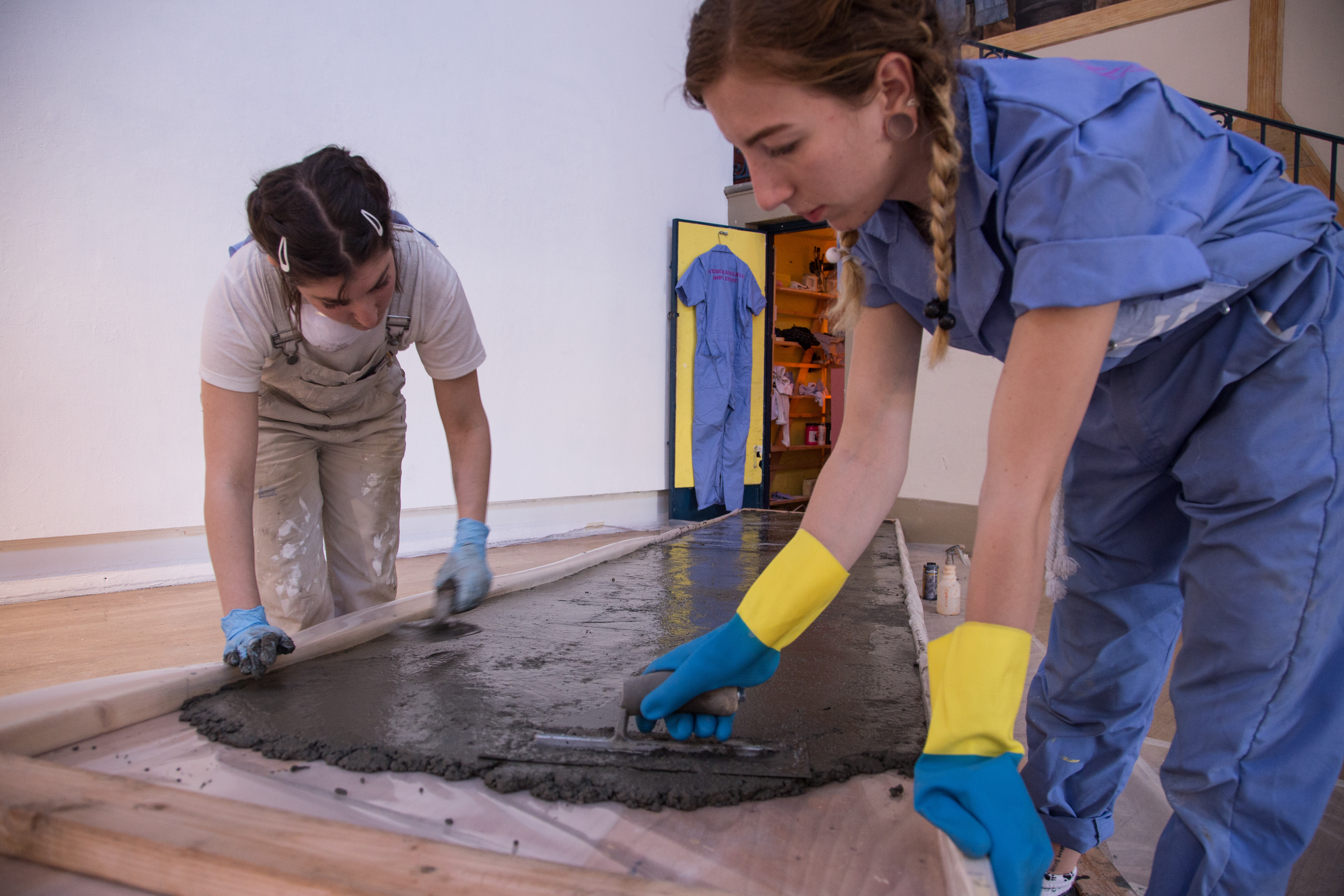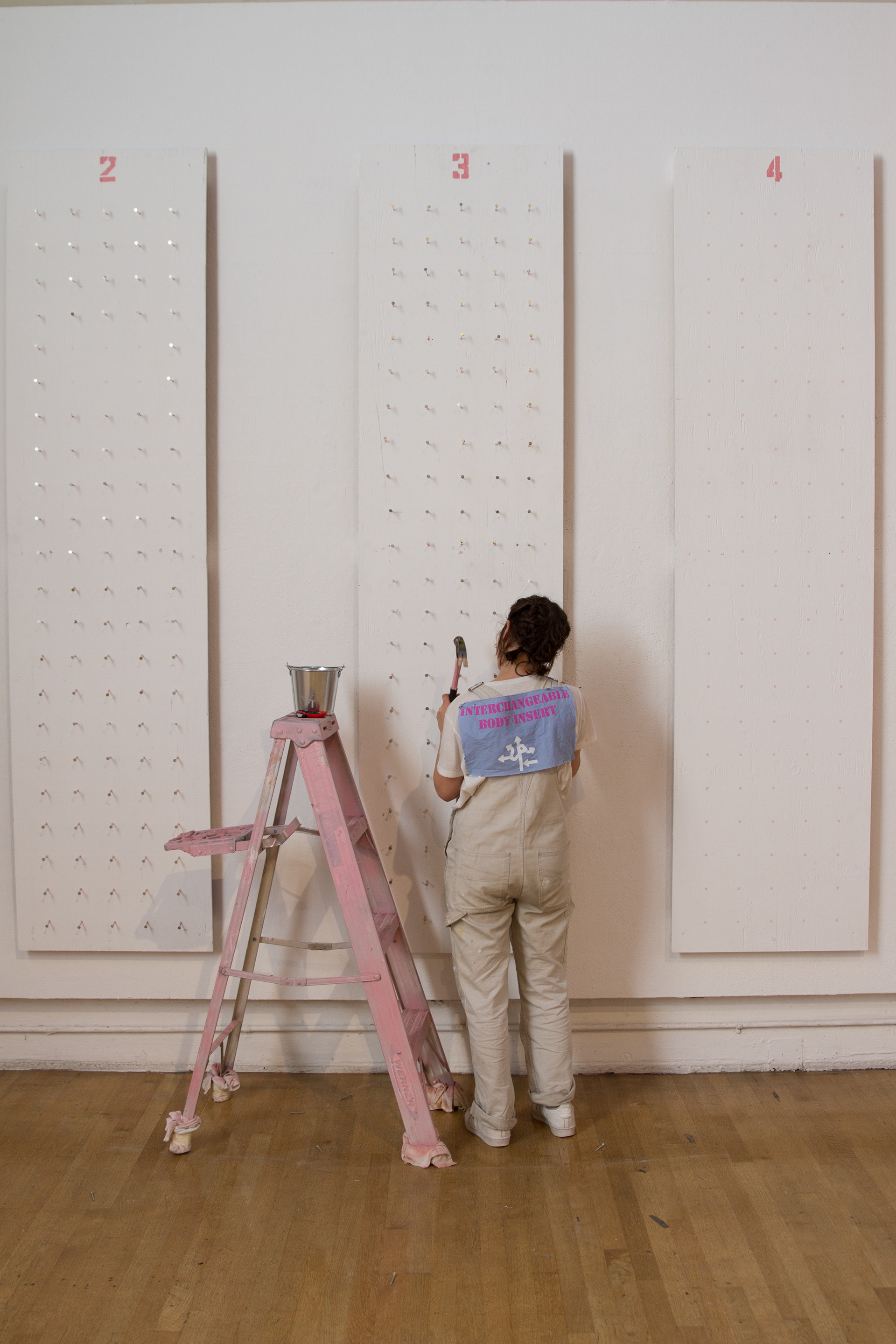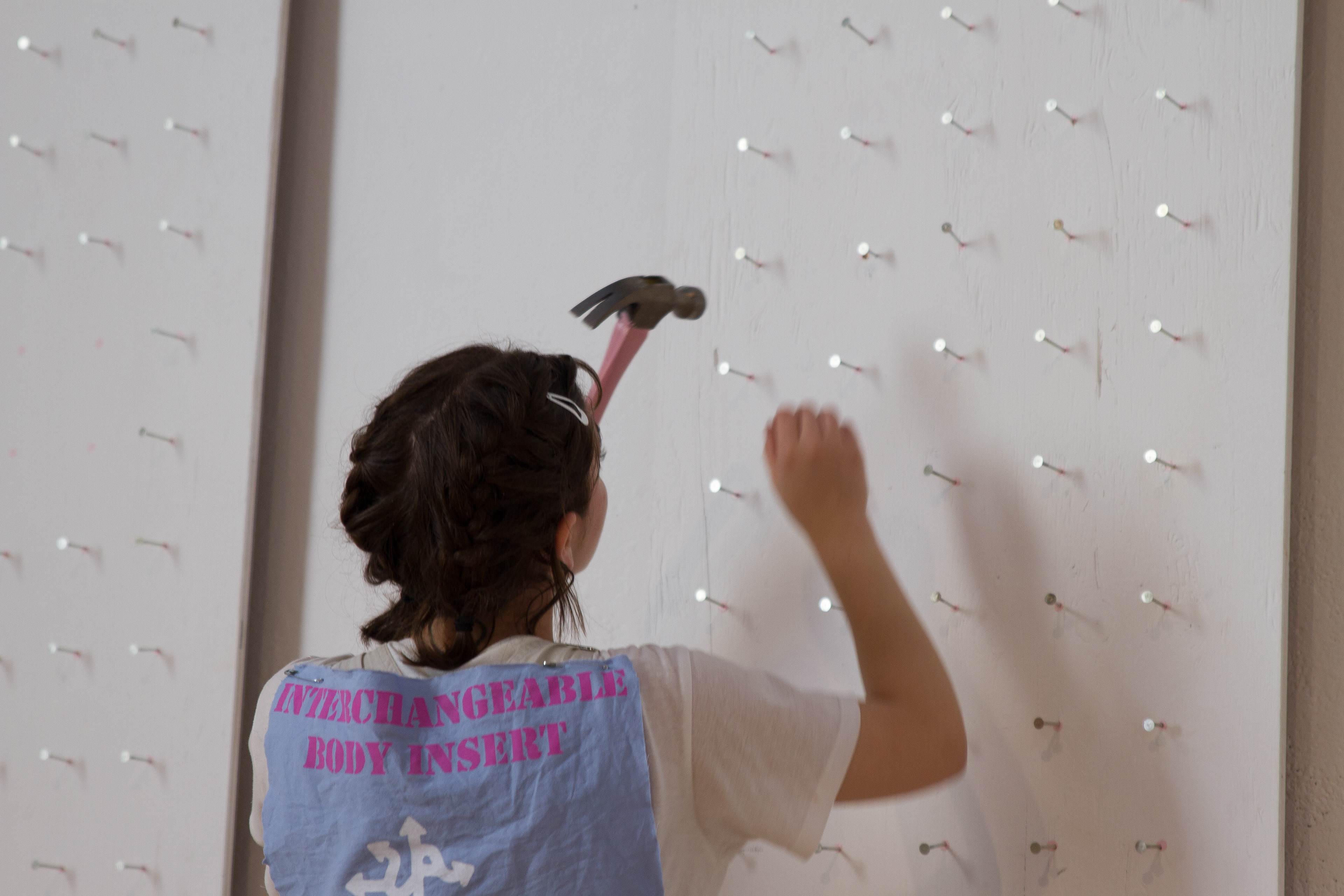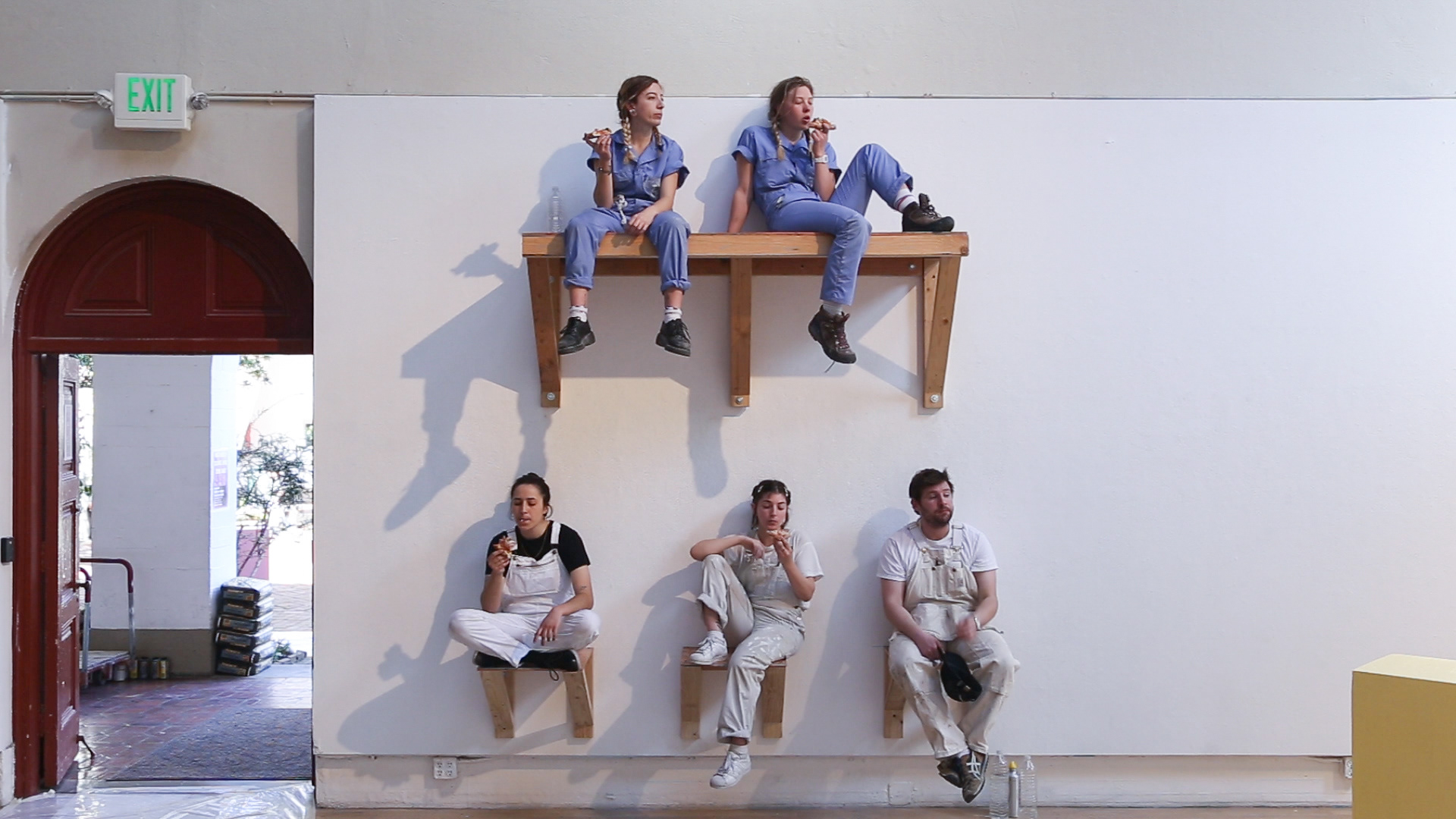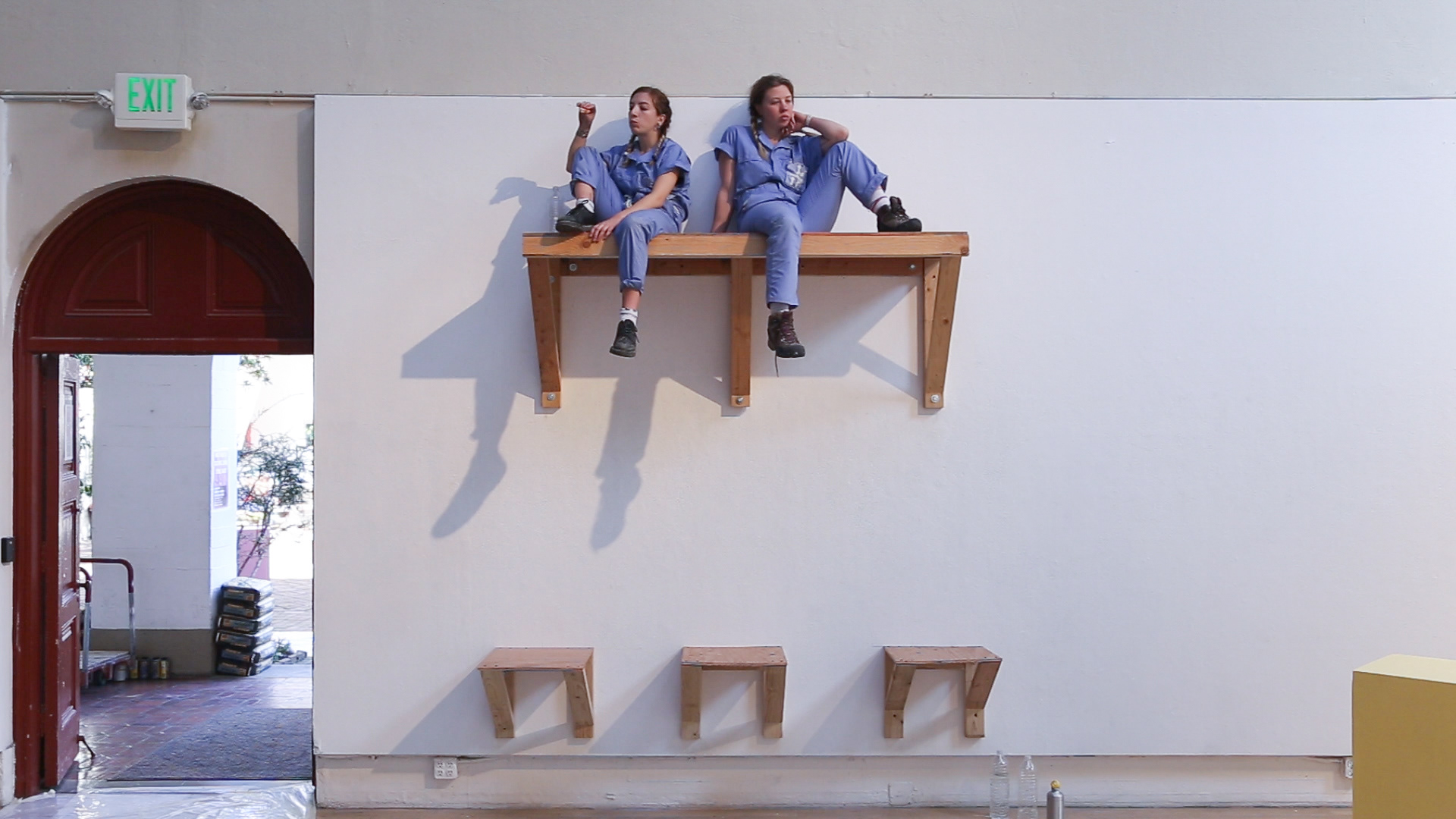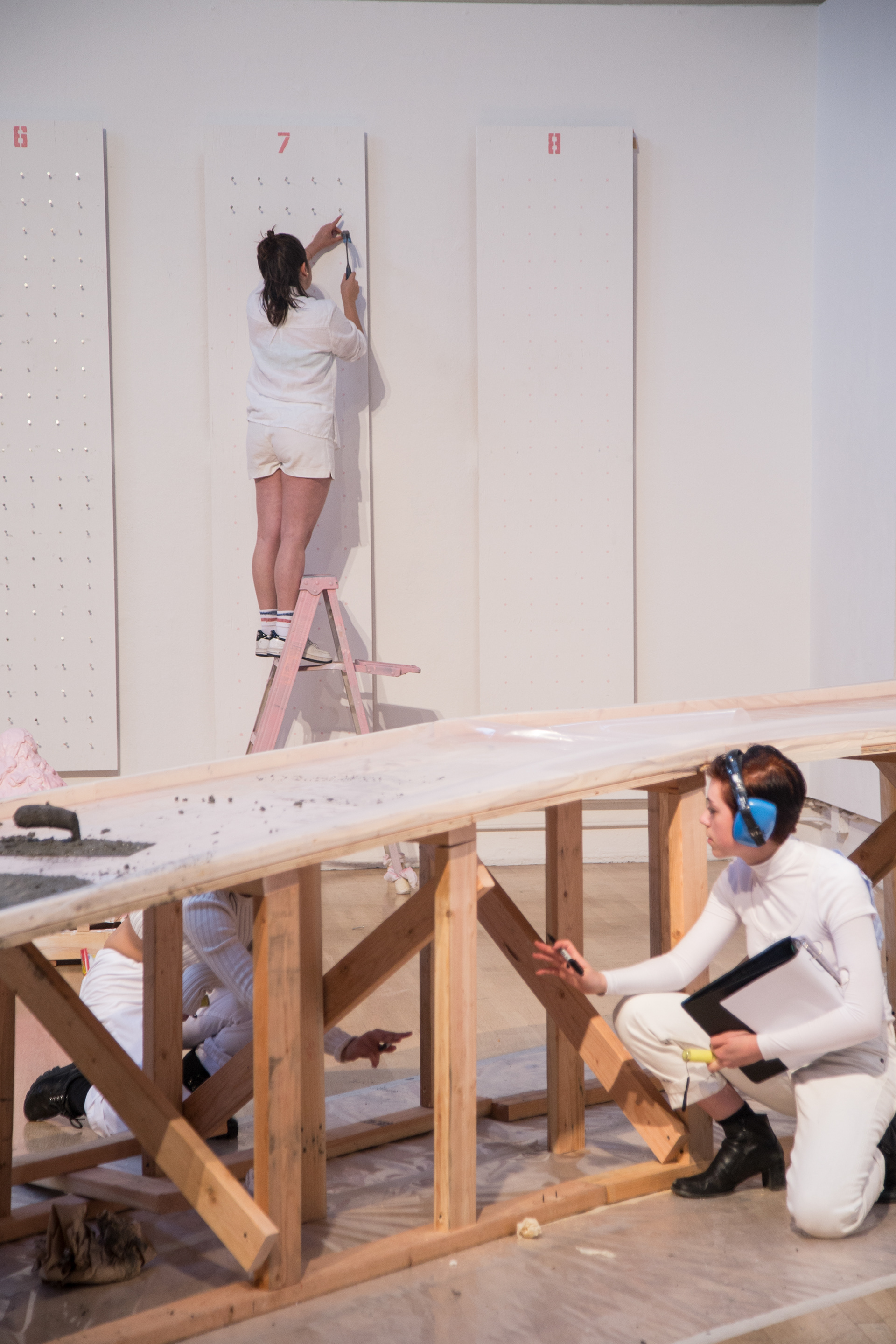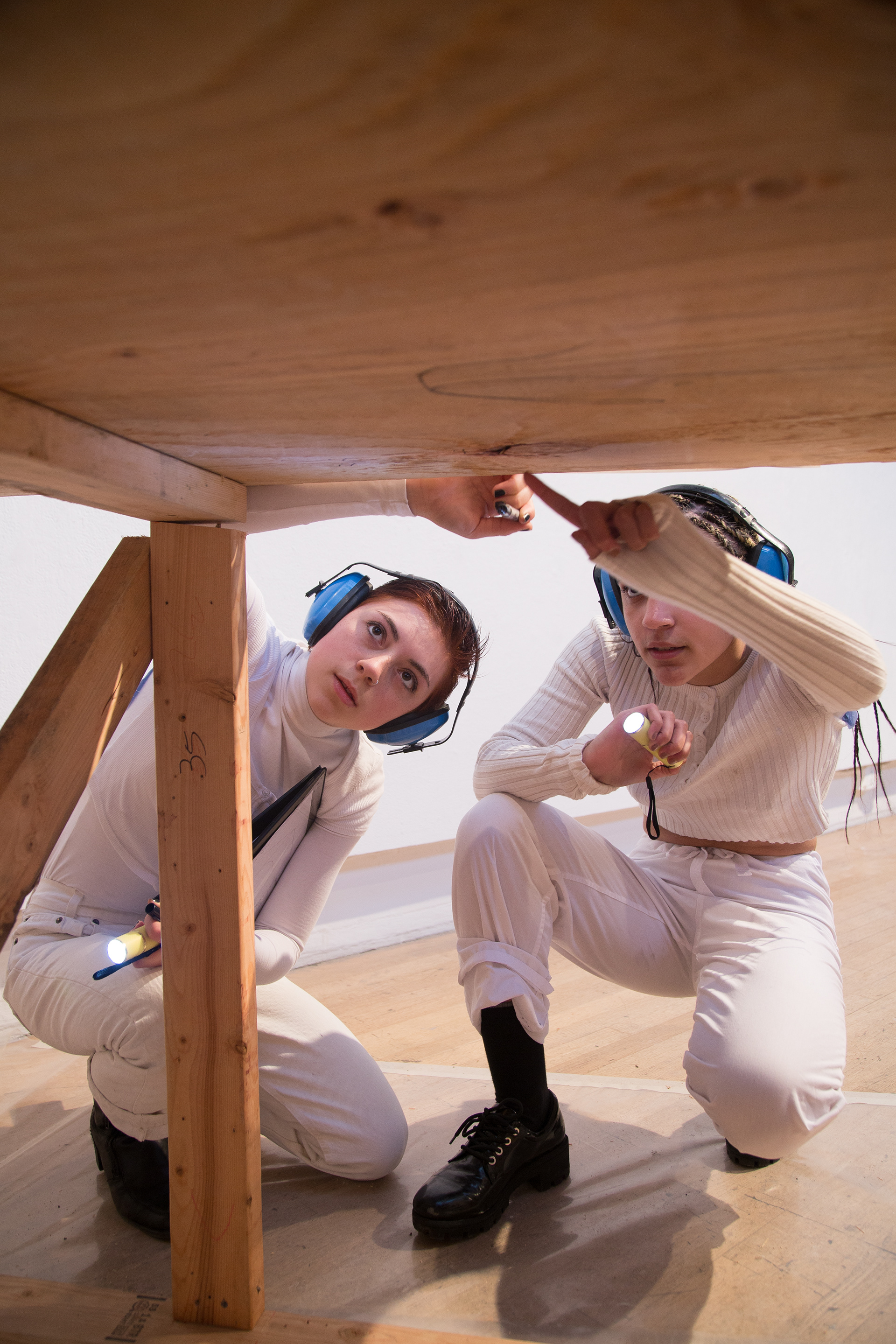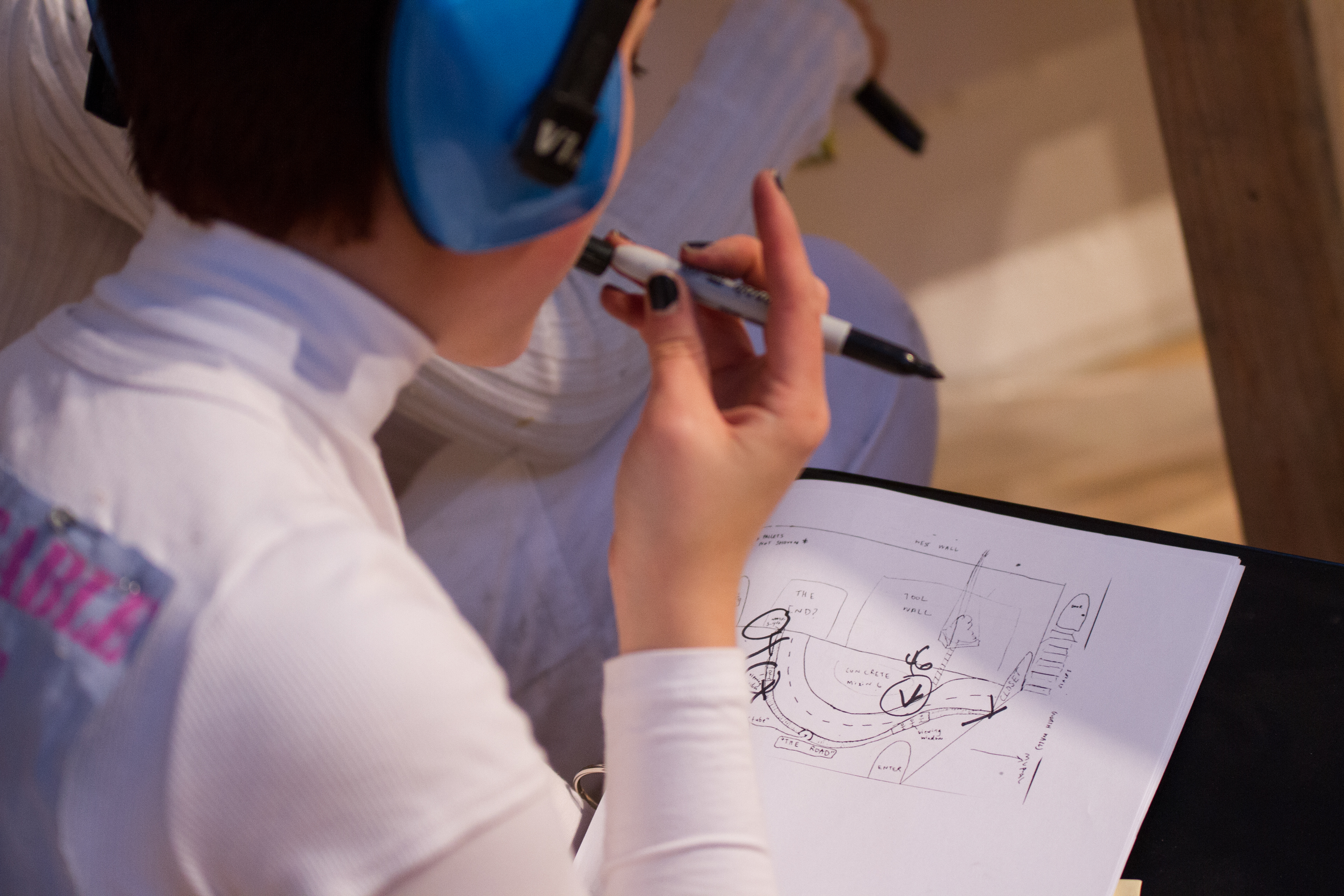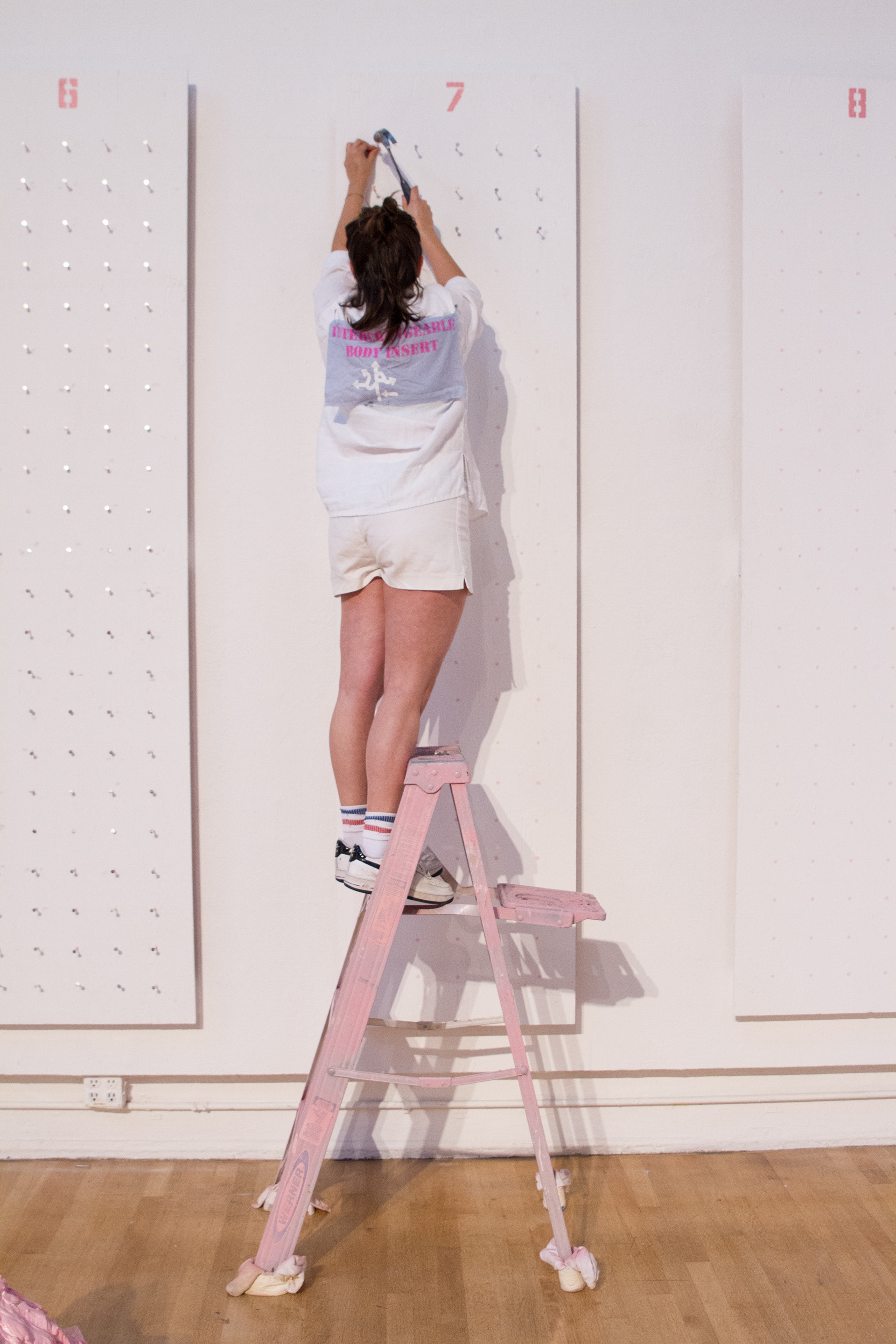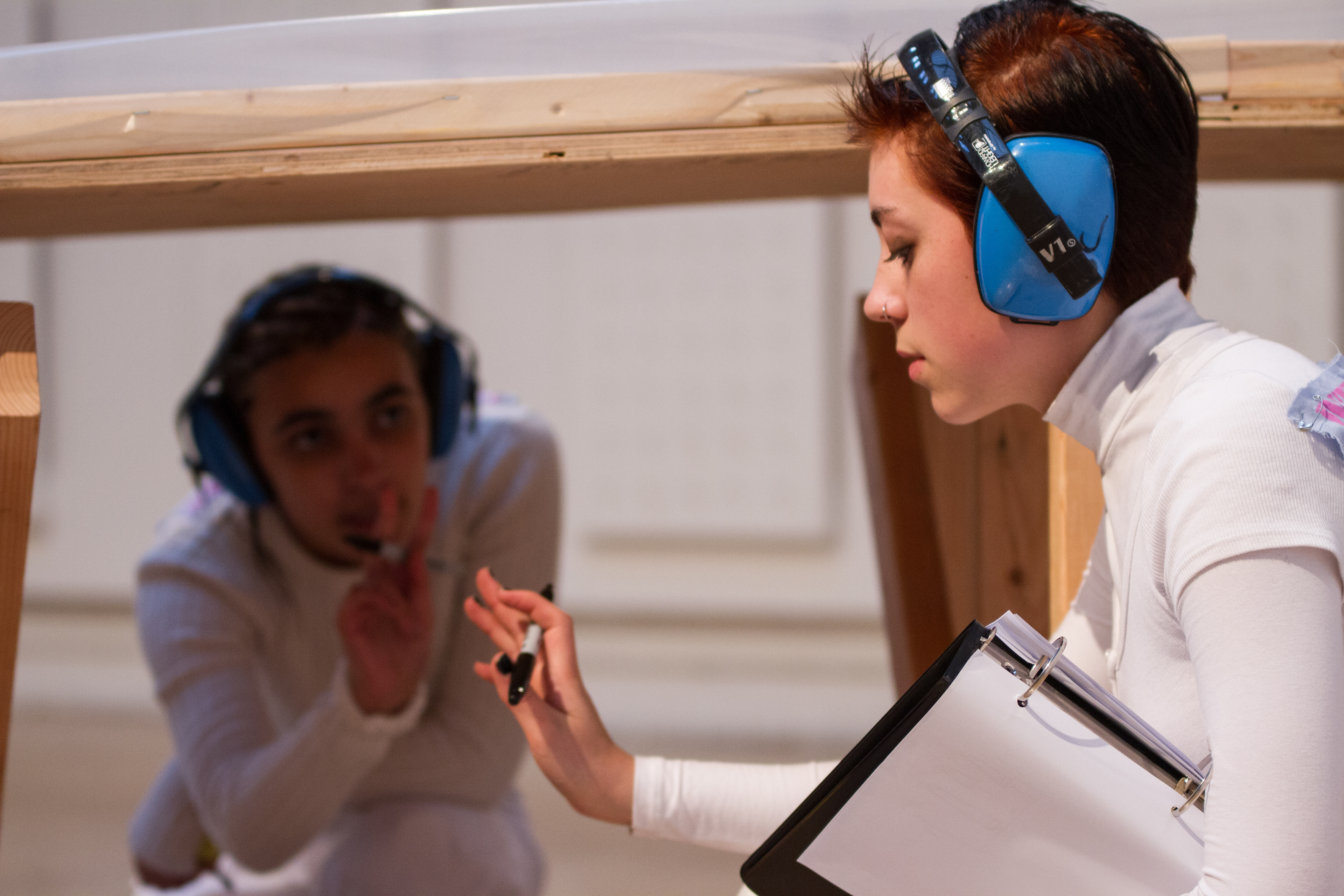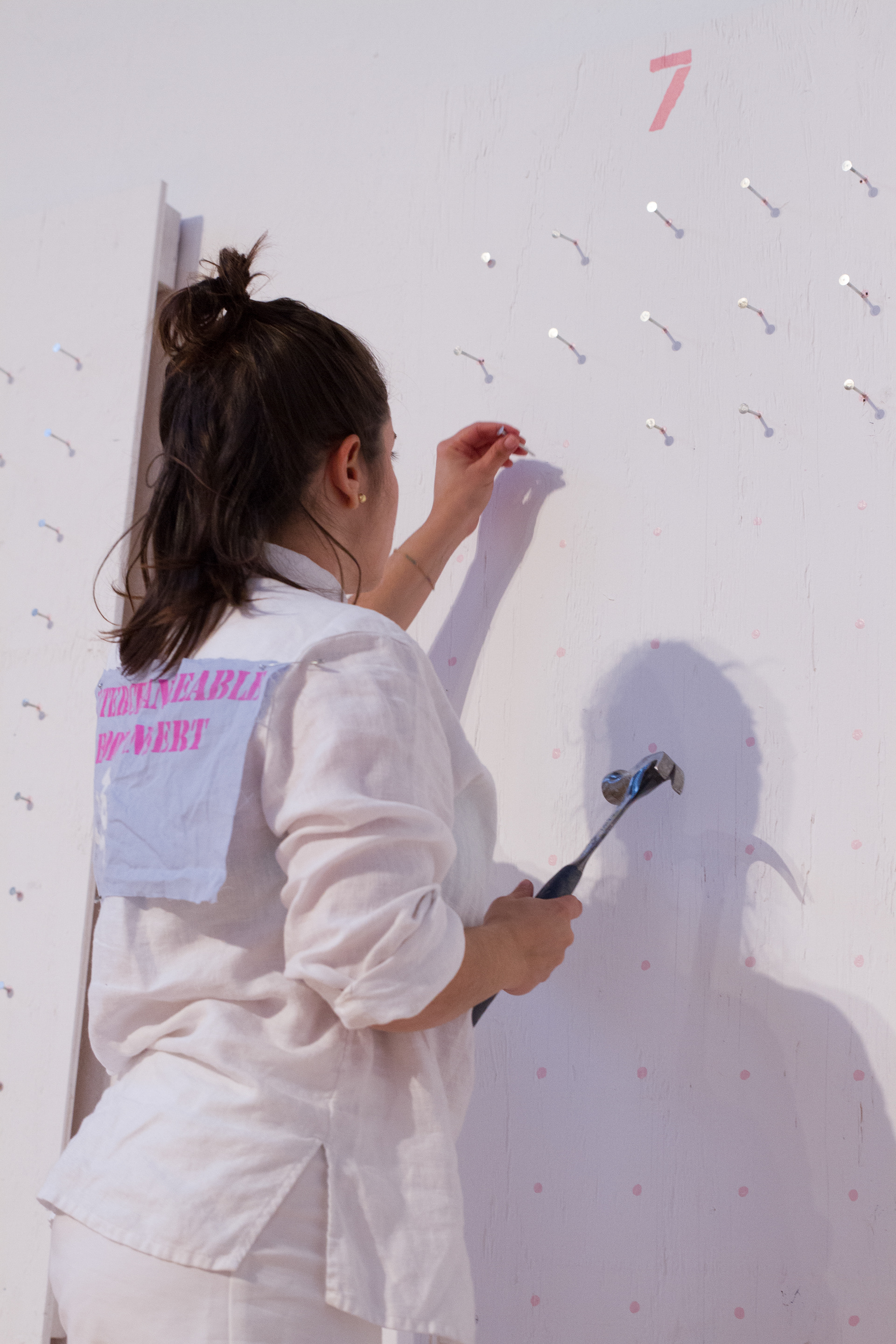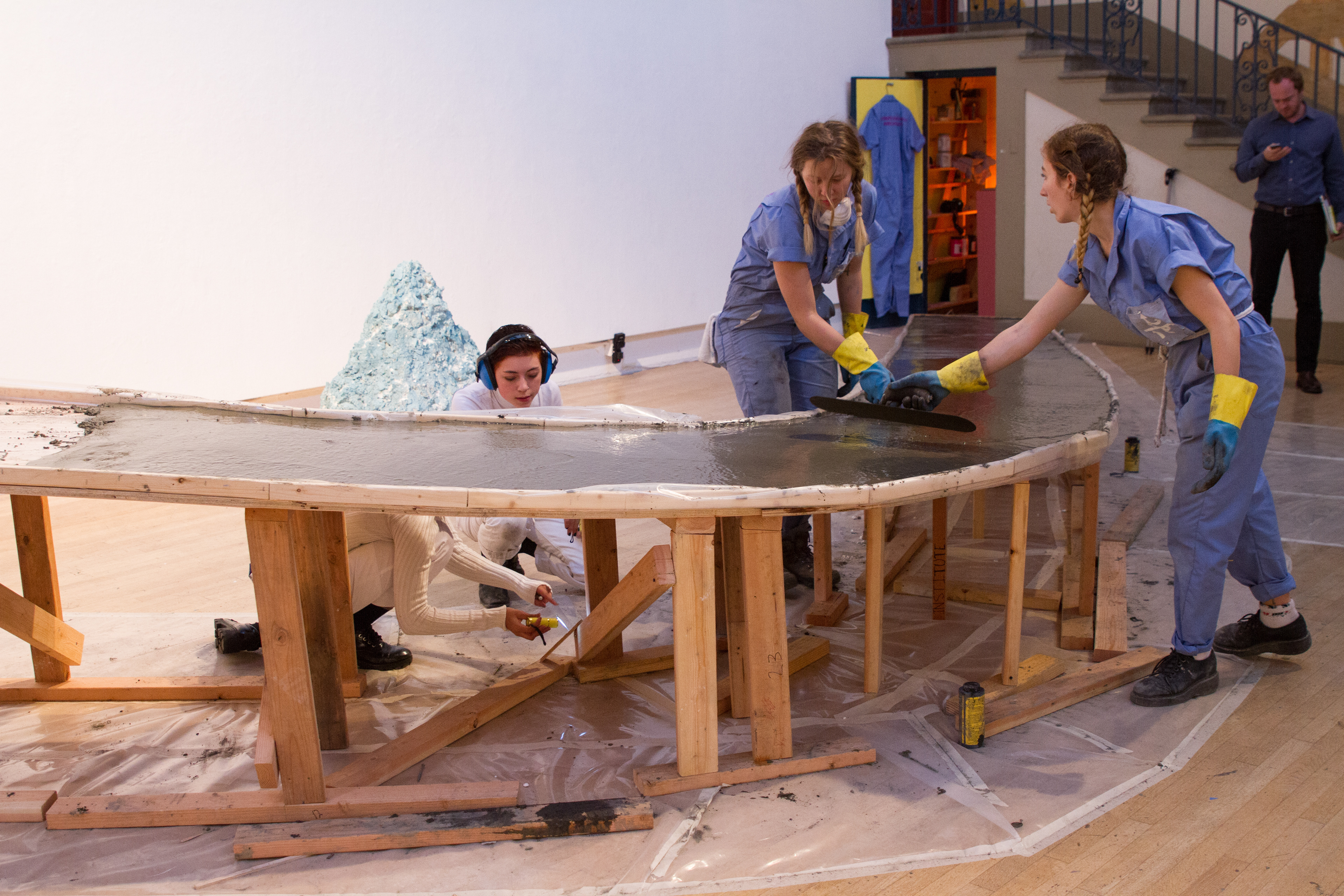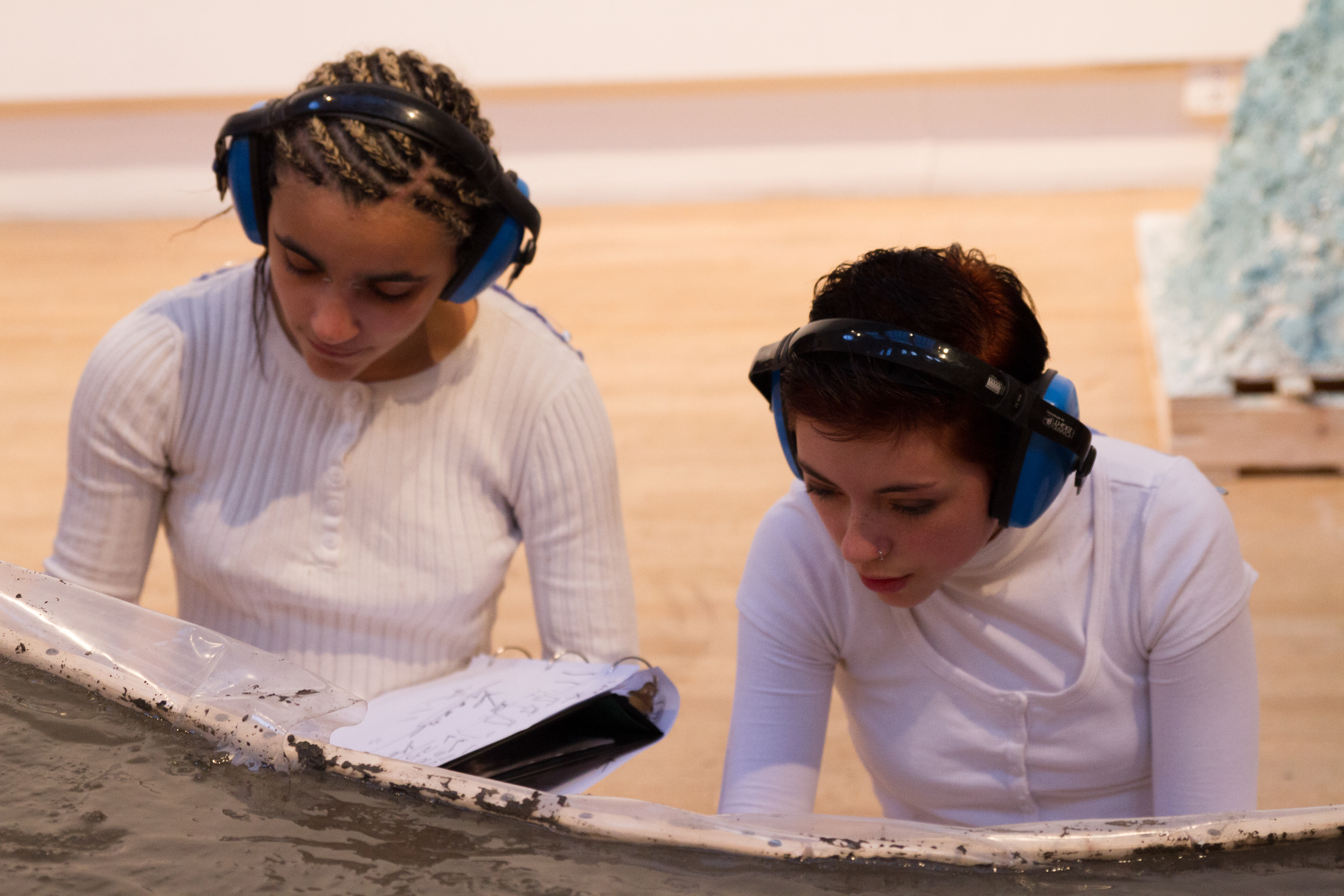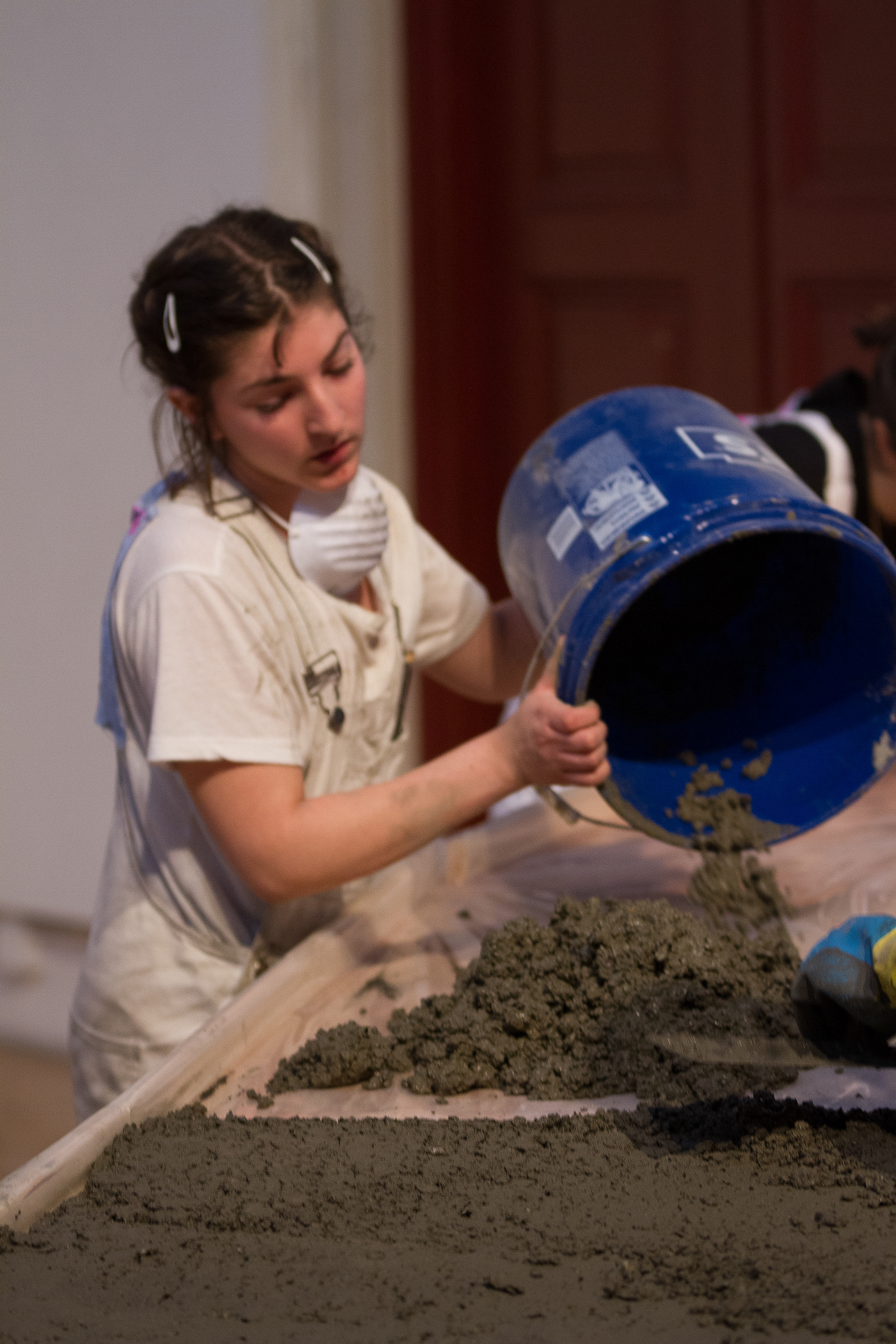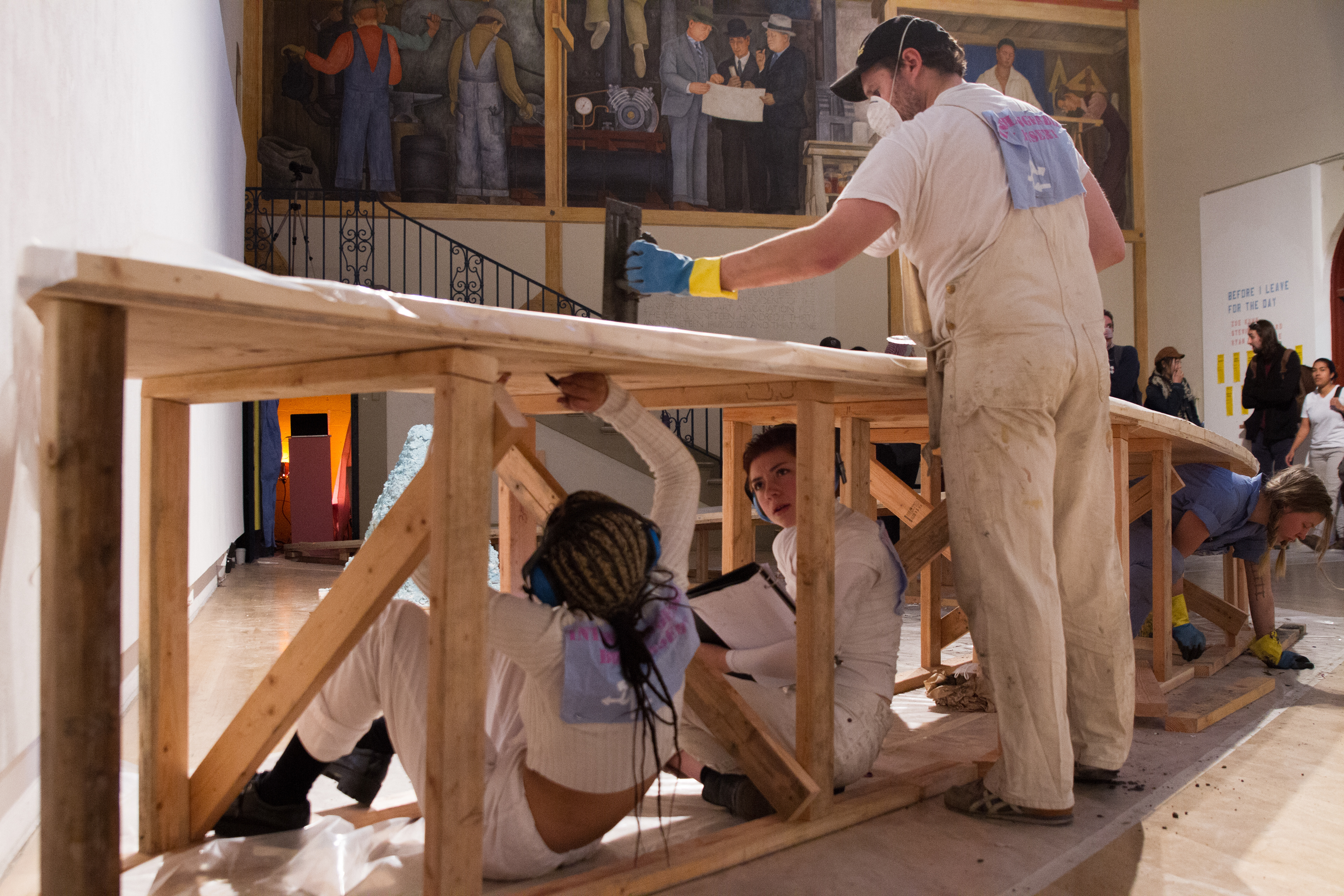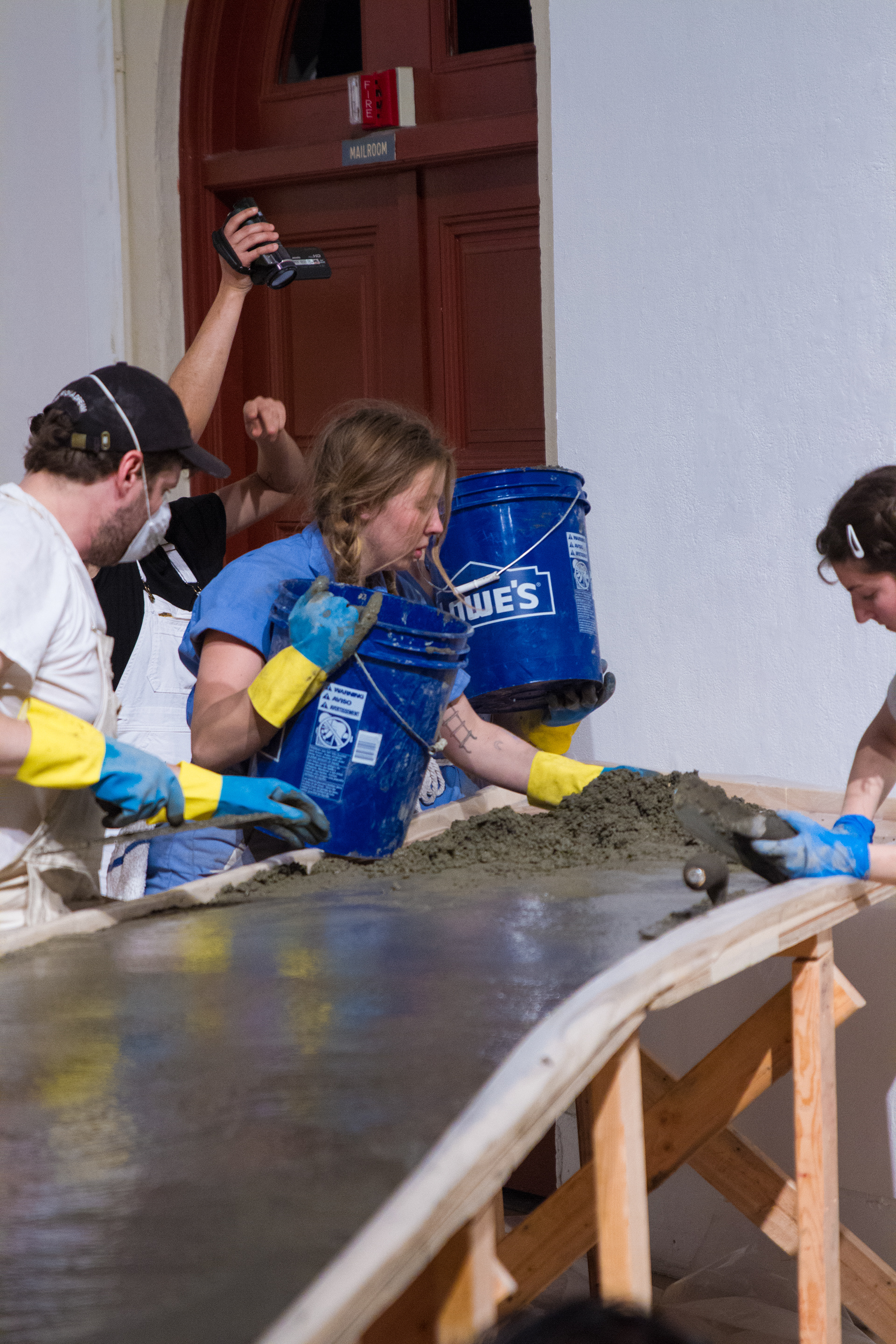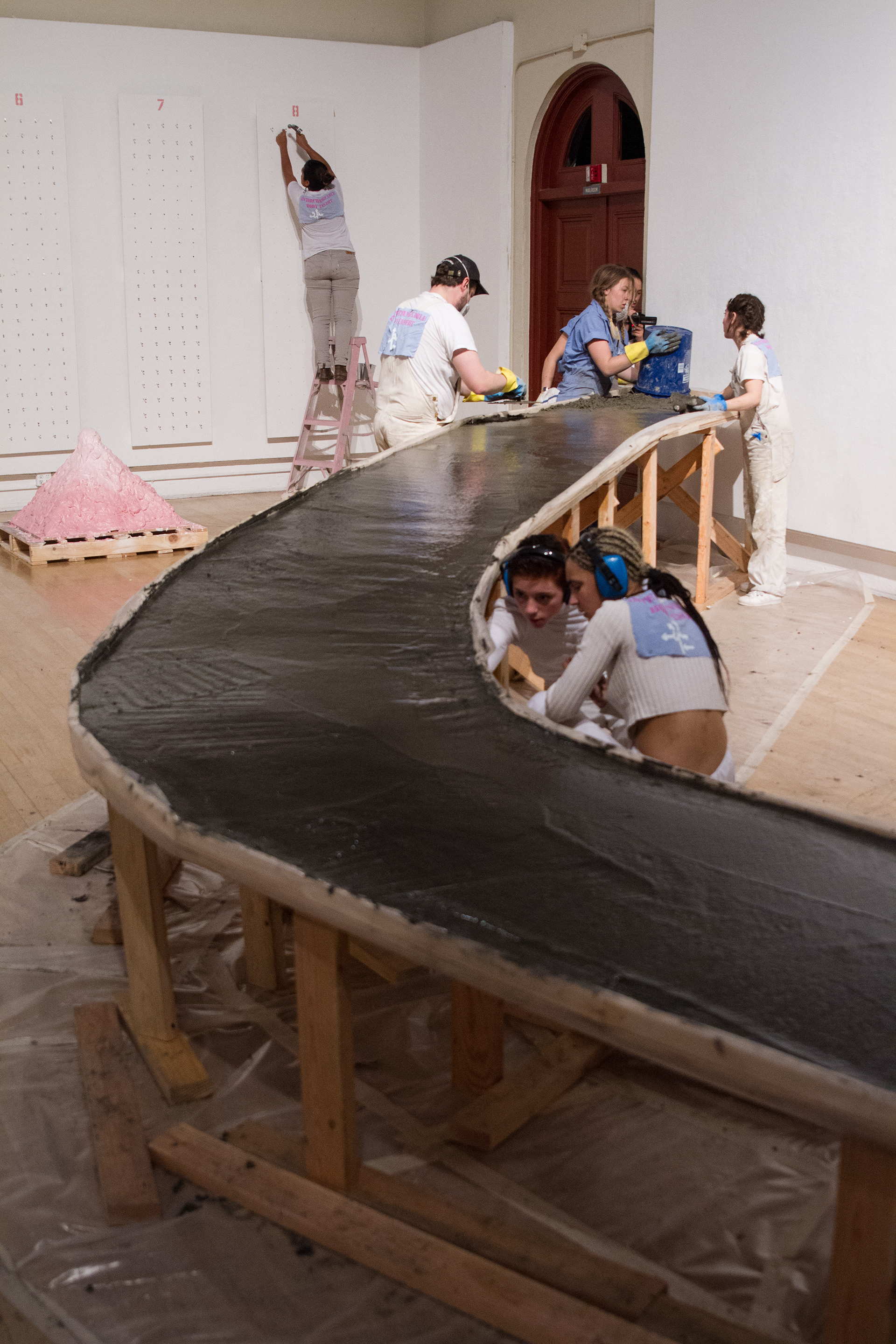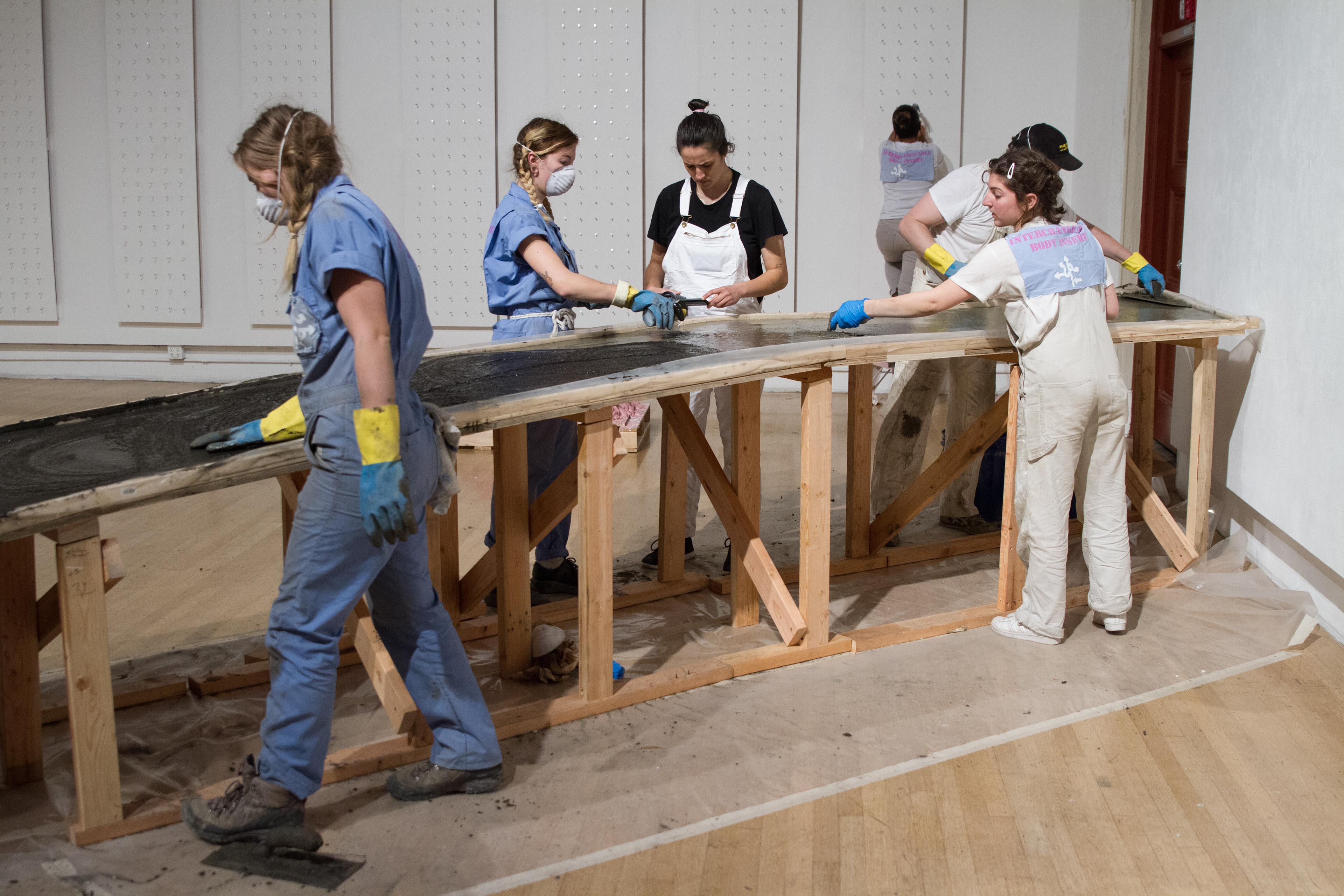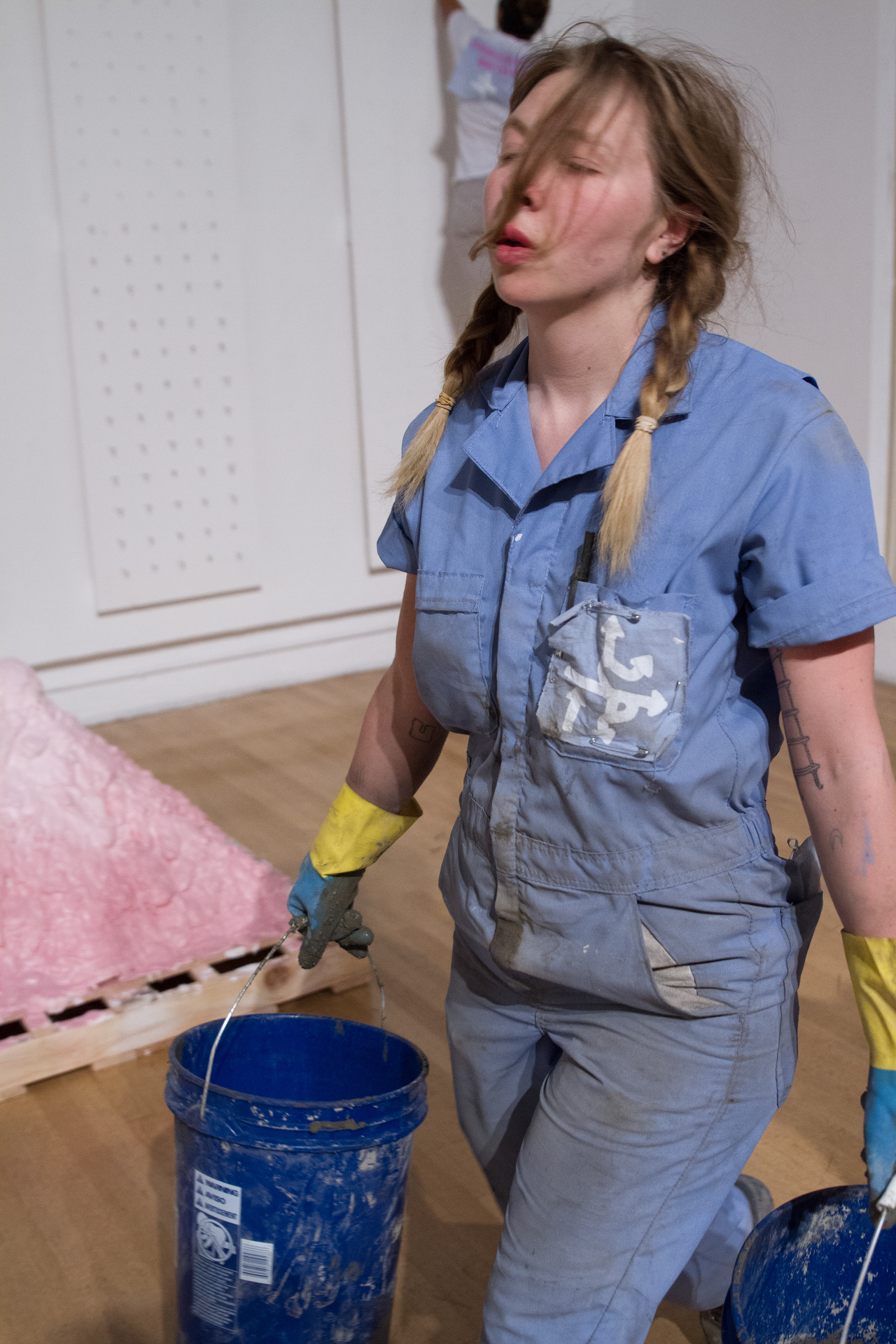 This piece is a collaboration between Zoe Kuhn and I. The two of us, twelve female assistants and one male assistant, each taking on the role of laborer, staged a series of performances that use the language of hard-hat construction to confront the faux- logic and arbitrary nature of the construction site spectacle. Each action interrogates issues related to class, gender, and post- industrial progress. Performers were given a task that fits skills they use in their own art practice, whether that be using a
camera, hammering nails, screen printing the uniforms we were wearing, creating a sound piece for us to work to, or laying concrete. 
Each worker was given a back patch that read INTERCHANGEABLE BODY INSERT. 
Together, we built a road that lead to nowhere. Concrete was mixed by hand and brought it into the gallery by the bucket, laying it down on our pre-made road structure. This performance went on for 8 hours, adhering to the 8 hour work day and included a lunch and one break.